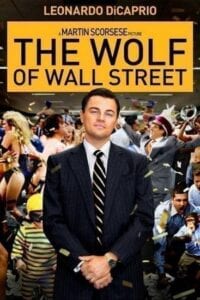 Martin Scorsese's 'The Wolf of Wall Street' has been banned or censored in several foreign markets, including in Kenya.
According to Hollywood Reporter, with 569 F-bombs (a record) and graphic sex scenes, the film  has been censored or edited-down dramatically in some foreign markets – namely Asian and Middle Eastern.
In Kenya, you will no longer get to see Wall Street powerhouse Jordan Belfort, played by Leonardo DiCaprio, and all of his escapades.
The Kenya Film Classification Board posted on their Facebook page:
"There is a LIMIT to everything and we believe the Kenyan public deserves better. WOLF OF WALLSTREET has been RESTRICTED. The film is NOT for sale, exhibition or distribution in KENYA. Violators shall be PROSECUTED."
The Kenya Film Classification Board (KFCB) is a film content regulator working to ensure films conform to national values.  KFCB ensures that films and posters in the country are examined and classified before being reaching the public, monitors broadcast content for family friendly programming, issues certificates of approval and licenses to film distributors and exhibitors, develops and updates a catalogue of all films which have been rated, issues classification labels, carries our periodical inspections of film operator premises and provides consumer advice on protection of women and children against sexual exploitation in cinematography and on the internet.
What do you think about the ban?
-capitalfm.co.ke