Senators condemn Embu governor Nyaga Wambora's impeachment
Senators condemn Embu governor Nyaga Wambora's impeachment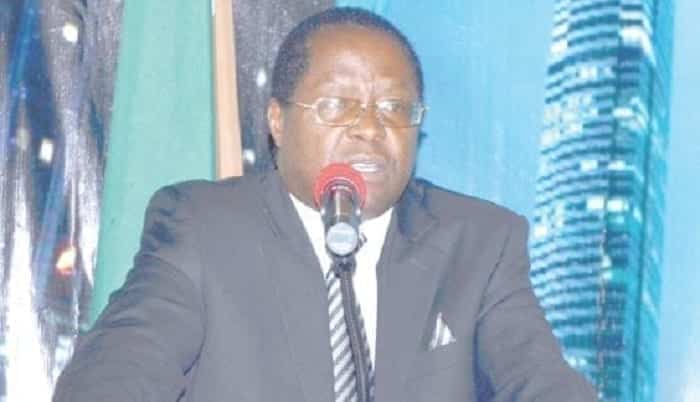 MOMBASA, KENYA: Majority of Senators have condemned Tuesday's impeachment of Embu governor Martin Nyaga Wambora.
And they said that following the impeachment resolution by the Embu county assembly the Senate will now investigate reasons advanced to remove him from office. Senate Deputy Speaker Kembi Gitura on Thursday insisted that Wambora will remain in office until the reasons behind his removal was investigated and put to a vote in the house.
The County Government Act 2012 gives the senate the final say on the impeachment of a governor and yesterday Gitura said that the Senate had not been notified by the countys speaker over the result of the vote. He said that according to the law, the countys speaker had two days to notify the senate of the resolution of the county assembly after which the senate speaker would form an 11 member committee to investigate what ignited the impeachment process.
The committee would have 10 days to also bring its finding to the senate for a vote but for now he is still the governor until that process was complete,said Gitura. According to the Act if the vote does not sail through then the governor would continue to serve and that any other process to remove him can be started after three months. On Tuesday Embu County Assembly passed a motion kick starting the process to remove Wambora from office over the allegations of corruption.
The county assembly accused the governor of abetting corruption after he failed to remove from Office the countys secretary Margaret Lorna Kariuki whom they accuse among other allegation of flouting the procurement laws in the Embu Stadium facelift project. Other senators faulted the county assembly saying it acted in a hurry and did not give time for the issues to be ventilated.
It is a very sad event for reasons that devolution is still very young and people need to understand it before taking such drastic actions. But we will wait for it to come to the senate and then we will take it up but as you know Jubilee are the majority in that house, said Senator Majority Leader Kithure Kindiki
He said that after the senate committee probe the vote would be done in one county one vote basis and that jubilee side would do that judiciously. Kindiki said that the senate expects reason that led to the governors removal to be weighty enough to warrant such a move though he called for tolerance between the county Members of the County Assemblies MCAs as devolution was a new concept that Kenya is yet to understand fully.
standardmedia.co.ke