Quest for fine education leads Kenyans to Switzerland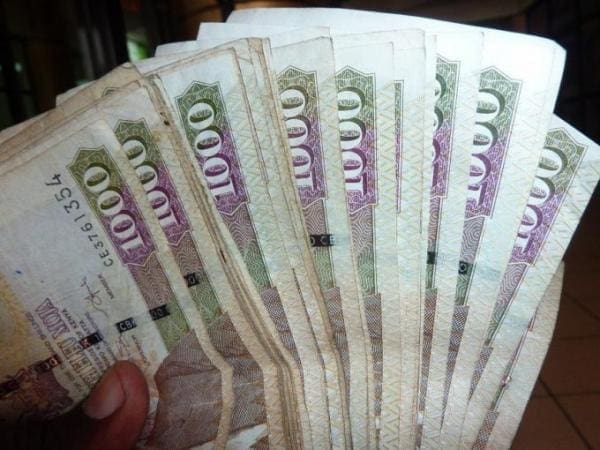 Parents in Kenya are sending millions of shillings to Switzerland in their quest for internationally recognized education in the hospitality industry for their children.
International hotel brands and airlines recently travelled to Monteux, Switzerland in a recruitment drive and Kenyans were among hundreds that they turned up for their consideration.
Training in the hospitality industry in the country is not internationally accredited and therefore, graduate from local colleges find .
"I had to travel to Switzerland as the education here exposes me to the international market rather than in my country where I would be confined to local exposure," said Ms Maria Konzolo, a student at the Culinary Arts Academy.
Ms Konzolo, a third year student pursuing Bachelors of Business Administration in Hospitality said she lacked institutions in Kenya that offered a combination of both business and hospitality.
Culinary Arts Academy is one of the Swiss Education Group's Universities in Switzerland one of the leading trainers in hospitality industry.
Parents cough up to Sh12m to send one child to the universities. Annually, Kenya sends an average of ten students to Swiss Education Group's schools for training in hospitality.
So far, this year eight students have been admitted and the number is expected to rise to 15, according to the schools' management.
According to Ms Konzolo, parents who send their children abroad are not necessarily rich but sacrifice to give their children the best in pursuit of their passion.
"Initially I tried training in economics but I later explained to my parents that I had more interest in hospitality prompting them to send me to Switzerland," she said
Having undertaken an undergraduate degree in Kenya, Teresiah Muhoro is currently pursuing her graduate studies in Hospitality and Design management at International Hotel and Tourism Institute in Nauchatel.
"Before I complete my studies, I am assured of working with international brands at least for one year," said Ms Muhoro
She was among more than twenty Kenyans who were seeking recruitment by International hotels and hospitality industries recently.
Dubbed the International Recruitment Forum, the event brought together top players in the hospitality industry who sought the best students in a bid to offer them internship and possible employment later.
Among the companies that had sent recruiters were Fairmount Hotel and Resorts, Langham Hospitality Group, Emirates and other top groups of companies.
Swiss Education Group CEO Mr Florent Rondez said back the recruitment forum attracted only a handful of potential recruiters but the number has been rising over the years.
"This close to 200 recruiters participated with an interest of offering our students internship and possibly employment later," he said
On average, the successful students earn a monthly salary of Sh200,000, the same amount some hotel managers earn in Kenya.
Though international companies are known to pay better, Kenyans who study abroad find it difficult to work outside the country due to restrictions by foreign governments.
Switzerland is widely known as the mother of hospitality having founded the first hospitality training institute more than 120 years ago.
According to Windsor Hotels Head of Sales and Marketing Mr Simon Chege, Switzerland is opted by Hospitality Students as it has been consistent in producing furnished hospitality industry professionals.
"I trained in Switzerland and I am able to deliver International standard services to my employers," said Mr Chege.
Source-nation.co.ke
Quest for fine education leads Kenyans to Switzerland