The unknown side of President Uhuru Kenyatta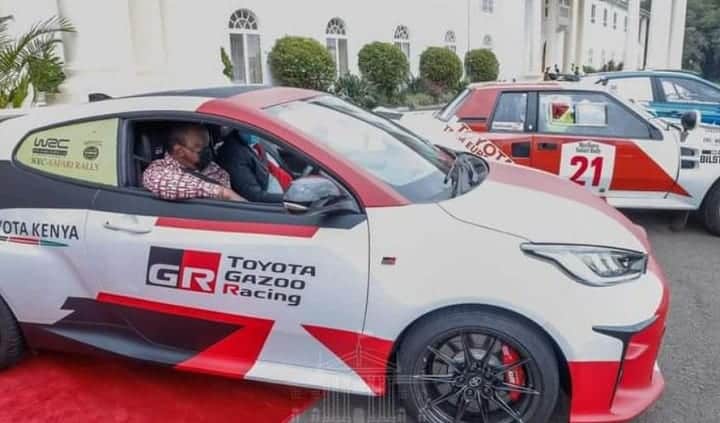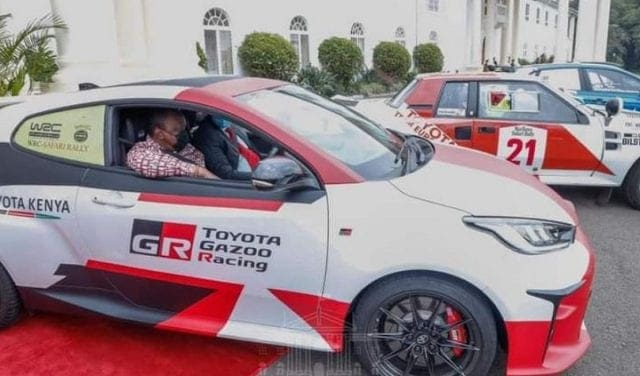 RARE INSIGHT: As he marks one year in office, those who have interacted with President Uhuru Kenyatta at personal level relate to our writer, MUKALO KWAYERA, hitherto unseen glimpses of the other side of the Head of State not known to the public
Dr Evans Kidero, Nairobi Governor
Friendly and easy-going is how I can describe President Uhuru Kenyatta. He is straight-forward and a very warm person. When you are with him he makes sure you enjoy his company. He speaks what is on his mind and with a lot of conviction. He is a man of his word and a gentleman who does not know how to lie. I find him a focused person with not time for rhetoric and partisan politics. He does not keep grudges and is above pettiness in the manner he conducts his affairs.
Philip Murgor, Advocate and former Director of Public Prosecutions
We are actually of the same age. I first met Uhuru Kenyatta in the late 1970s when he was a student at St Mary's School in Nairobi and I at Lenana School. Since then, we met quite often and socialised from time to time. Our parents knew each other.
My father, the late Charles Murgor, served in the government of his father, the late Mzee Jomo Kenyatta, as a provincial Commissioner and later as a MP and assistant minister. My father was actually the Provincial Commissioner, Nyanza during the famous confrontation between Mzee Kenyatta and Jaramogi Oginga Odinga in Kisumu in 1969. Uhuru is a very warm person. His personality and character have not changed.
Philip Murgor,
Advocate and former Director of Public Prosecutions
Though he is the Head of State today, the Uhuru Kenyatta we watch and read in the media nowadays is the same person he was in those years. Only age, titles, responsibilities, friends, acquaintances and company have changed but the person and character remain the same. Uhuru is very amiable and friendly to even people he is meeting for the first time. Though he was brought up in a different setting from most of the Kenyans, he is not arrogant. He treats everyone around him as a friend. Uhuru will always greet you with a warm handshake regardless of whether he is meeting you for the first time.
When I left government I went to see him when he was the Leader of the Official Opposition and chairman of the parliamentary Public Accounts Committee. I told him I was fearing for my life because I had rattled feathers in high places. He wrote to the authorities and demanded that I be given sufficient security, arguing that a person who had held been Direct of Public Prosecutions needed protection. True to his word, I was accorded security by the government.
Dr Julia Ojiambo,
Former assistant minister
Dr Julia Ojiambo, Former assistant minister
In terms of simplicity, he is very much like his father whom I served as assistant minister. He is a jovial and outgoing person. When we were both MPs in the 9th Parliament, I found him intelligent and focused. He treats people with a lot of respect. He is a great listener and believes in consensus. There are no airs around him. Let me also say that he has given a lot of warmth to the presidency unlike his predecessors who were a bit reserved.
Dennis Itumbi, Presidential Strategic Communications Unit
One day two years ago, Uhuru Kenyatta, then deputy Prime Minister, telephoned and introduced himself to me. We met in South B where he introduced me to some friends. He came driving himself and without bodyguards. While there, he looked at report forms of some students he was paying school fees for.
Dennis Itumbi, Presidential Strategic Communications Unit
As we drove back to the city centre, he told me he was setting up a campaign team and he would like to work with me. He is very down to earth. One day we were in Samburu when he was informed that the area chief had been injured in an accident and needed to be airlifted to hospital. He asked his pilot to take the chief to hospital and we had to delay for the night. Uhuru slept in a manyatta.
Johnson Sakaja, nominated MP and Chairman TNA
Johnson Sakaja,
nominated MP and Chairman TNA
I started working with the President during the 2007 election. He likes vibrancy and self drive. He also enjoys working with young people. If you want to be his friend, just tell him the truth, however bitter it is. Once he realises that you are flattering him or sugar-coating a situation, he immediately drops you from his contact list.
Ken Lusaka, Bungoma Governor
I came to know him closely in 2002. I was then a District Commissioner in Kajiado. I found him very amiable. I was later to work with him when I was the Permanent Secretary for Livestock Development and he, Minister for Finance.
Ken Lusaka,
Bungoma Governor
The Uhuru I met 12 years ago is the same man who is now President of Kenya. He has remained simple and friendly. He is sharp. He does not require a lot of explaining. He also has very good public relations. Uhuru remembers people and their names right from the first meeting with him. Can you imagine that he knows the full names of all the 47 Governors? If he wants to talk to you, he will call you himself on your cell phone.
Sam Nyamweya, Chairman, Football Kenya Federation (FKF)
I have known Uhuru for over 20 years. He is a down-to-earth person. He is a gentleman, a man of the people, so to speak. He is an extremely honest person. He does not look down on anybody. He can easily break protocol to be with the people. He doesn't entertain rumour-mongering. He can drop you like a hot potato if he discovers you are dishonest. He means well for Kenya. I can vouch for him any time. That is why he was quick to concede defeat to retired president Kibaki in 2002 election.
Sam Nyamweya, Chairman, Football Kenya Federation (FKF)
He didn't want confusion and possible bloodshed. Conceding defeat is not common among African leaders. Uhuru is in a class of his own. He thinks about the consequences of his actions and utterances. The President is very committed to sports and youths affairs.
When he took over power, he promised to build five stadiums across the country. I can confirm we are on course to achieving the same. When we won the CECAFA Senior Challenge Cup in December last year, he invited us to State House and assured us of his total support. He pledged the government would pay the salary to Harambee Stars coach Adel Amrouche.
The unknown side of President Uhuru Kenyatta