FIRST KENYAN DIASPORA MAYOR IN UK INAUGURATION
FIRST KENYAN DIASPORA MAYOR IN UK INAUGURATION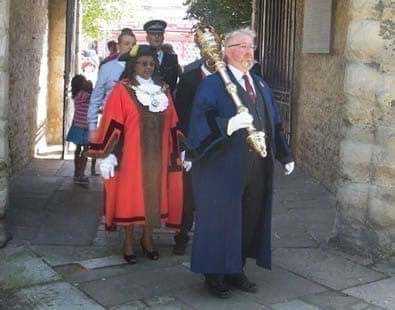 Preparations for the inauguration of Mayor Elect Elizabeth Kangethe in London are almost complete. Family and invited guests are set for the day.
The family including her father arrives in London next week for the ceremony. There are two official ceremonies during her inauguration – council and church.
Her official inauguration takes place on Friday 6th June, 2014 at Town Hall, Barking.The second ceremony takes place on Sunday 8th June, 2014 at St. Margaret's Church, Barking.
She will be the first Kenyan mayor in UK.
More later.