Photos of Kibra MP Ken Okoth- How chemotherapy is affecting his skin
Photos of Kibra MP Ken Okoth- How chemotherapy is affecting his skin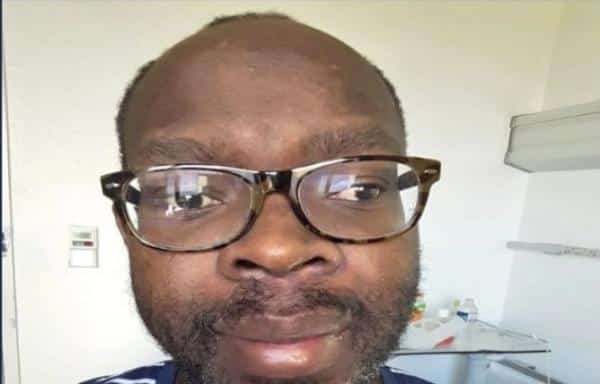 Kenyans on Twitter (KOT) on Tuesday morning offered support for Kibra MP Ken Okoth who is battling colorectal cancer.
This is after the legislator shared his first photo after undergoing chemo.
He stated that the procedure was affecting his skin but he is not giving up.
"Napambana na hali yangu kabisa. Chemo drugs brutal on the skin and immunity system," he wrote.
Kenyans online were quick to offer support and prayer to the MP urging him to soldier on in his fight against the monster.
"Mhesh, I will continue praying for you. I am deeply touched. You are a voice of reason and a role model to many. I will be dedicating five minutes every day praying for your recovery. PAMBANA NDUGU NA MUNGU MBELE NA AWE NAWE"
"May the living God revisit your health, there is no disease that is powerful than power of God."
"You will be well sir, just hung in there, life has it surprises bit God is the ultimate restorer of health and the things that that the devil has stolen from us..be strong!!"
"Quick recovery Sir n May God's healing be upon you."
"Let's pray for Hon Ken Okoth I wish he fights his cancer again & regain his health!!! Friends pray for his recovery and victory!!!"
"Be strong mhesh you will overcome. Praying for you."
"Quick Recovery Ken. You have a very strong spirit. God will grant you more years."
"Cancer is so unforgiving. Speedy recovery"
In February this year, the lawmaker opened up on his battle with cancer and revealed that it was diagnosed a bit too late.
"I was diagnosed with stage four colorectal cancer with metastases to the liver," he told the Standard.
This diagnosis, however, was not easy to come by. For over a year, he presented symptoms of ulcers, at times bacterial infections and that is what he was being treated for.
He was even put on drugs to manage stress. Okoth says that all that time, he was battling abdominal pain and weight loss.
By the time his doctor ordered some advanced scans, the cancer was found at stage four. It was shocking news to his family.
By Vincent Kejitan