Chrisco church faithful mourn death of founder Harry Das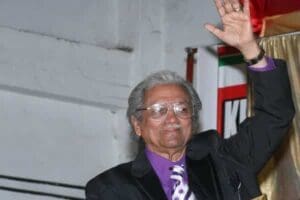 More than 500,000 faithful of the Christ Co-Workers Fellowship church in Kenya, popularly known as Chrisco, are mourning the death of the church's founder, Apostle Harry Das.
Harry Das, who hailed from Guyana in South America, founded the church in Kenya in 1978.
He died in Virginia, US, on Saturday, August 23, at 8pm after a long illness. He was aged 85.
According to Eliphelet Njeru, the church's apostolic representative in Kenya, Das had been a regular visitor to Kenya and his last visit was in August 2013.
He attended the annual Move on Convention in Nairobi every year since he founded the church in Kenya.
But he was unable to travel for the 2014 convention due to poor health.
In a press statement, Mr Njeru paid tribute to the late Das and described him as a "humble servant of God who touched the lives of many by his moving sermons."
The church's administrator in Kenya, pastor Victor Ogeto, said the church has lost a "pragmatic, honest and practical church leader who practiced what he preached."
He said condolence books will be opened in all the 200 churches in Kenya where the faithful will pay their tribute and respect to their departed leader.
-nation.co.ke