US reduces visa fees, hikes other consular charges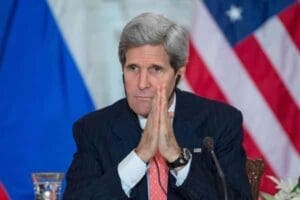 The United States government has reviewed fees for visa applications and for other consular services.
The Department of State will start charging the new fees from September 12, 2014.
A statement posted on the US Department of State website stated: "We have found it necessary to adjust fees for some consular services."
Foreign nationals applying for visas to travel to the US will now pay $65 (Sh5,720) less.
The new charges are $205 (Sh18,040), down from $270 (Sh23,760)
All other immigrant and special visa processing fees will decrease.
These include Employment-Based Applications, Determining Returning Resident Status and Waiver of Two-Year Residency Requirement.
However, fiancées of US citizens will pay more, according to the new guidelines.
CITIZENSHIP RENUNCIATION 'COSTLY'
The new fee for the category is $265 (Sh23,320) up from $240 (Sh21,120).
The fee for family-sponsored immigrant visas will also increase by $25 as well as that for domestic review of an Affidavit of Support, which will go up by $32.
"The Department seeks to recover, as far as possible, the cost of providing consular services through the collection of consular fees," said the statement.
Those wishing to renounce their US citizenship will feel the pinch as the fee has been increased tremendously. Applying for citizen renunciation will now cost $2,350 (Sh206,800) up from $450 (Sh39,600).
"Documenting a US citizen's renunciation of citizenship is extremely costly, requiring US consular officers overseas to spend substantial amounts of time to accept, process, and adjudicate cases.
"The fee for processing renunciation of citizenship, which had previously been subsidised, is now reflective of the true cost," said the statement.
-nation.co.ke