Emmy Kosgey talks marriage, baby and life in Nigeria

Emmy Kosgey talks marriage, baby and life in Nigeria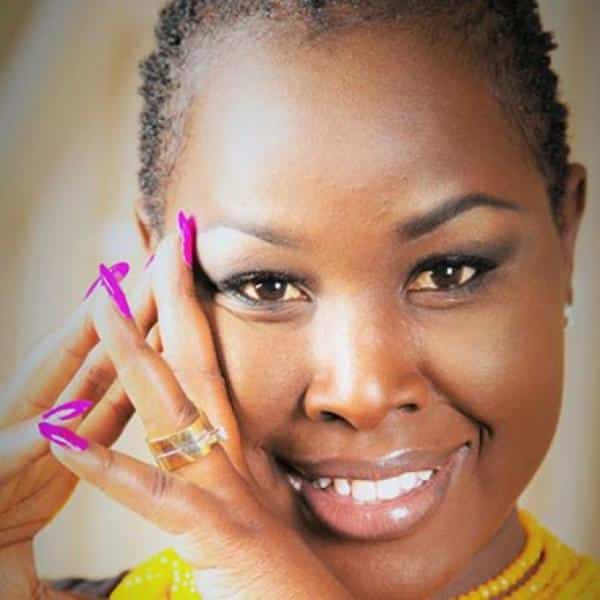 You have been married for a year. Any baby news?
(Smiles). Soon!
And a Nigeria accent?
I don't have one. But I am doing my next album in Igbo! Has your life changed in any way?
I am outgoing and I never thought I would be one of those women who would be happy to just stay home and be with her husband. I do that and I love it. I now love watching football
There was uproar when it became public that your fiancé, now husband, Apostle Anselm Maduboko, was a widower and older than you with three adult children. What is your opinion on that?
Who you decide to marry is a personal choice. I prayed a lot before I made the decision to marry him. I really wanted God's blessing on my marriage and so far so good, we will also be celebrating our one year anniversary at the end of this month.
When did you first meet your husband?
In 2010 in Mombasa at a conference. I had gone to perform and he was there to preach. After the event, I was invited to perform at his church in Nigeria. At that time I was dating someone else and Apostle was married. However, about two years later, we met when we were both single. It was only then we decided to start dating.
How come you two were never seen out on a date before you announced the engagement?
Emmy Kosgey.
(Laughs) We are all public personalities and the media is always hovering around. We decided go out in a country where no one knew us. We picked the UK. That is where we met for our dates and that is where the engagement happened.
What do you love most about your husband?
I love the fact that he is an Igbo man, and they love to spoil their wives. They treat their wives like queens. My husband is always surprising me and spoiling me with gifts. He bought me a white BMW X6 with a customised number plate as a wedding gift. On our wedding day, he surprised me with a chopper ride. I cannot wait to see what surprise he has on our first anniversary.
Have you adjusted to the role of first lady of your husband's church- Revival Assembly in Lagos and the Nigerian culture?
At first I was a little scared. He is a senior pastor and I knew a big part of his congregation would be older than me and I was not sure if they would accept me as the first lady of his church. They have embraced me now. I think the fact that I grew up in church ministry has helped me fit in. Food was initially my biggest challenge. It is mostly sea food and they also love pepper, but in the last one year I have adapted.
What do you love most about the Nigerian culture?
The fact that every moment is a time to dress up and look beautiful. I had to go for training on how to address people of different ages and genders. I also had to be taught how to serve and handle my husband, but I love their rich culture. I love the fact that they are a society rooted in culture.
How is your relationship with his children?
We have a great relationship. In fact, last month on my birthday they threw me a surprise family birthday party together with their father.
You have been in Nairobi for the past one month. What are you up to?
This is my tenth year since I made by debut in the gospel industry and I will be celebrating my anniversary with a free concert at Valley Road NPC. I will also be launching my fifth album, Sovei Cheiso- Jesus is alive, which has nine singles.
Does your husband support your career?
He is supportive. He wants me to be my best. He is even here with me as we prepare for the anniversary show. In Nigeria, I am the first lady of his church and when he travels to preach out of the country, I go with him and even sing.
Source-mediamaxnetwork.co.ke
Emmy Kosgey talks marriage, baby and life in Nigeria