Elijah Murugami's memorial and fundraising on 31st August, 2014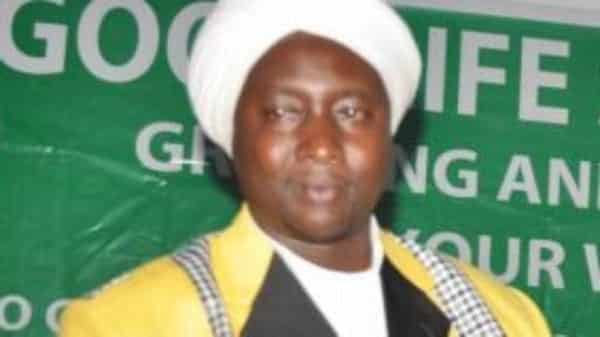 The team organising for the burial of the late Elijah Murugami is aiming to raise KShs. 4 million for the late Murugami's children. The late Elijah left behind a wife and five children – Joyce in form 3, Rebecca inform 2, Leah in Standard 8, Kimani in Standard 5 and Njeri in Standard one.
The wife who is a house wife lives in Mikungi, Kinangop, Nyandarua County. He was the soul bread winner. No any other source of income apart from his voice. We appeal to family and friends to support the fundraising.
The memorial service and the fundraising will be on Sunday 31st August, 2014 at St. Andrews Church, Nairobi as from 1.00 p.m.
For more information please contact Pastor JJ on 0722146160 in Kenya or  Rachel Njeri in UK on 07735998254.A renowned Kikuyu gospel artist, Elijah Murugami (aka Ngatho Ici) passed on Wednesday 27th August, 2014 at Kenyatta National Hospital following a road accident last week on the Northern bypass, Kiambu County. A close family friend, Isaac Mihingo Mwangi, confirmed the sad news to The People Daily.
Murugami is famous for his songs, among them Ngatho Ici.  With a captivating voice that is rich and soulful, featuring a brilliant, glorious high range and smooth texture, Elijahs spiritual lyrics have dominated FM radio stations for years.
He is well known for  his interpretation of the Bible with songs. Last year, local gospel ministers paid homage to gospel great Elijah during the launch of his new VCD, in Nairobi. hosting fellow artists, at St Andrews Church.
Elijah Murugami's memorial and fundraising on 31st August, 2014