Kenya Man Peter Weru Karoki Passes Away In London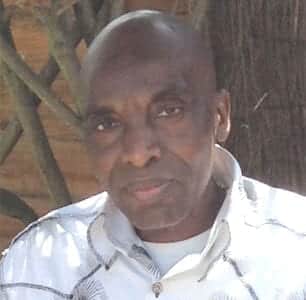 It is with humble acceptance of God's will that we announce the passing on of Mr. Peter Weru Karoki which occurred on Tuesday, 9th September, 2014 in London, UK.
He was the son of Mr. Abdon Karoki Gathua of Ndaragwa Pesi, Nyandarua County, Kenya and the late Mrs. Epharus Mweru Karoki. He was father to Eva Mweru Weru of Kenya.
Brother to Catherine Furey of UK, Benson Gathua Karoki of Kenya, Georgina Kidney, Nancy Karoki, Shallom Defreitas all of UK and Diana Baker of USA.
He was Uncle to Abdon Karoki, Kenya, Daisy Celestin , Michael Celestin, UK, Alex Kamau, Kenya, Micheal  Rieg, USA, Godfrey Kangangi Gathua, Kenya, Shannon Kidney, Chantelle Defreitas, Piper Grindley, UK, Eva Gilbert, Annabel Gilbert, and Tyreese Jay Kariuki all of UK.
He was brother in-law to Dave Furey, Steven Kidney, Timothy Gilbert all of UK, Kowaine Baker, USA and Joe Kariuki, Kenya.
Family, relatives and friends will start meeting daily tomorrow, Wednesday 10th, 2014 at 31 Bufford Close, Ilford, IG6 1ES for prayers and funeral arrangement from 7.00pm in UK and USA at Diana Baker's at 1115 Spring Run, Court Fredrick, MD, 21702, at the same time-7.00pm USA time.
For more information and consoling the family you can contact: UK: Catherine Furey-07958950158'; Shallom-07833208956; Nancy Karoki-07947684815; Georgina Kidney-07904579486; Daisy Celestin-07854312643.
USA: Contact: Diana Baker-+12408183243; Njambi Ndiritu  +12404188964;  Ndiritu Kiragu +12402772027. Kenya Contact:  Abdon Karoki +254722551107, Benson Gathua Karoki +254721942886 or Maina Kiragu +254712575244.
Contributions can be made to the account of Nancy N. Kariuki:Bank Natwest –Account No. 16701143; Sort Code-60-08-28.
-Misterseed.com
Kenya Man Peter Weru Karoki Passes Away In London