Kenyan journalists dominate 2014 CNN awards final list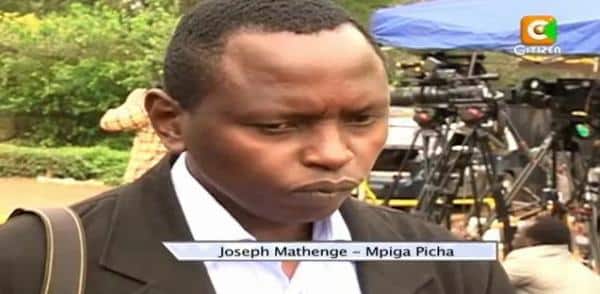 The stage is set to recognise and fete journalists whose stories and images peaked across Africa over the last year when the CNN Multichoice African journalist of the year Award winners are picked Saturday night.
Kenya tops the list of nominees of 28 finalists from 48 countries with stories and images from the Westgate terror incident expected to feature among the unique headlines which shocked the world.
Freelance photographer Joseph Mathenge whose exclusive images of the terrorists in action at Westgate attack is among the finalists optimistic of bagging more awards at the premier event held in Tanzania for the first time.
Besides Mathenge there are six other finalists from Kenya picked from television, radio, print and online platforms.
Other Kenyans in the list include Anne Mawathe and Rashid Ibrahim of Citizen TV, freelance journalist Patrick Mayoyo, Christine Muthee and Oliver Ochanda of MEDEVA, Bob Koigi of Farmbizafrica.com and Evelyn Watta of Sportsnewsarena.com.
The Multichoice Africa General Manager Corporate Affairs Carolyne Creasy said "the awards have become the standard for excellence in journalism throughout African continent and brings out the best in Africa's journalism."
"Entries for this year's awards were from English, French and Portuguese speaking Africa. The panel of judges boast of collective experience and knowledge of the industry, continent and challenges facing Africa." She said.
-standardmedia.co.ke