Martha Karua's Ruthless Reply To a Twitter Hater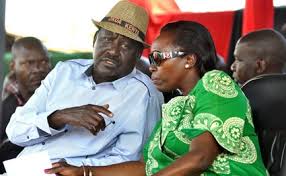 It was not exactly unprecedented, but perhaps the most ruthless and reckless reply Martha Karua has ever given a Twitter 'hater'.
She is known to speak her mind and most often rubs shoulders the wrong way. Whenever a Twitter fan makes a negative statement against the NARC Kenya leader, she is always happy to reply in kind.
The latest is one Ambrose Kiongo who thought that Karua's association with the referendum bandwagon was to revive her political career.
Here's how the brief conversation went.
-nairobiwire.com