Kenyans In The US Pray For Garissa Attack Victims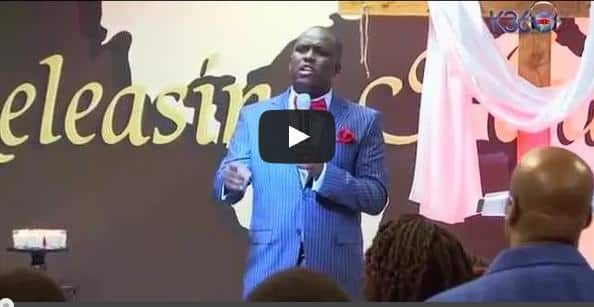 As our beloved motherland continues to mourn the loss of 147 of our very own at the hands of mind-twisted individuals, Kenyans around the world congregated on this Easter Sunday to pray for peace, healing and blessing on the nation of Kenya and to stand in the gap for the families of the victims of the Garissa University terror attack.
While delivering the Easter Sunday sermon at the Jubilee Covenant Church (JCC) in Kent Washington, Pastor Steve Ndegwa reminded the congregants that this is not a war on christians by muslims but rather the the manifestation of pure evil in individuals that seek to kill and maim in the name of religion.
He went on to state that though this events are meant to divide and destroy our spirit, though they are meant for evil, they make us be more united and speak one language. That the God that reigns over Kenya is a God that is more powerful than any enemy that attacks us.
" Even though we are far from our motherland, we want our people to know that we love them, we appreciate them, we are praying for them, we are together. And everything that affects them even though we are so far,affects us too. " stated in his message to Kenya.
And speaking shortly after the JCC Easter Sunday service, Mark Njoroge, a host on K360TV's SAVED N FLY stated that, " it is saddening that this attack by the cowards has come just when the country was beginning to heal from the evil unleashed on us at the Westgate Mall." Mark went on to echo the pastor when he stated that our hearts bleed with our motherland though we are scattered around the world.
An emotional Mark was resolute when he stated that, "This must be seen for what it is. It is not a fight between religions but cowardly acts of terrorism against our children. The terrorist must stay alive to the fact that the God we pray to is a vengeful God. And my God tells me that my enemies are HIS enemies. And so, your days are numbered. For no weapons formed against us shall prosper."
Another Seattle based Kenyan David Kiania confessed to being lost for words and numb. He stated that, "I offer my prayer to the affected families and the declare the first line of our national anthem. OH GOD of all creation bless this our land and nation".
And speaking by phone to KENYA360, East African Community Liasion at the 37th District Democrats in Seattle, Hassan Diis was straight to the point in calling out the terrorists and their sympathizers as cowardly animals who hide behind religion to kill and destroy.
Hassan stated that "Our kids have been killed by this animals. I'm a Somali born in Mogadisho and bred in Kenya and my pain is beyond words. This are my brothers and sisters and we should take our stand undivided by religion to stop this crazy cowardly animals. Terrorism has no religion or nationality."
Meanwhile, Kenyans living in Seattle and Tacoma Washington will this evening hold a candlelight vigil in honor of the 147 students killed at the Garissa University College. The vigil will be held at the same venue that Kenyans gathered in September 2013 for a similar candlelight vigil following the Westgate Mall attack. See video link: https://www.youtube.com/watch?v=A1ONJ…
As we stand strong on our knees in prayer for the families of the Garissa University victims and indeed for our nation, let's come together and send the message loud and clear that we stand stronger now more than ever.
-Kenya360TV
Kenyans In The US Pray For Garissa Attack Victims