Quit politics to get retirement benefits, Treasury tells Raila, Kalonzo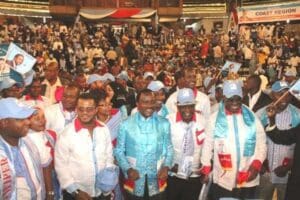 THE National Treasury wants former Prime Minister Raila Odinga and former Vice President Kalonzo to quit elective politics to enjoy any benefits.
Treasury Cabinet Secretary Henry Rotich has written to Parliament, opposing the deletion of a clause that bars the two from politics in the Retirement Benefits (Deputy President and Designated State Officers) Bill.
Rotich says the clause is not discriminatory or unconstitutional and therefore "Treasury does not support its deletion or variation".
"It is important that the National Treasury calls for prudence in the management of retirement benefits schemes in the public service in order to manage pension expenditures and ensure sustainability as required by the constitution," he says.
The Bill, which was first tabled by Suba MP John Mbadi in 2013, was to come up for the third reading yesterday but was deferred following the receipt of the letter from Treasury.
The clause in question says the persons listed should be entitled to the benefits confered by the Act if they "do not participate in elective politics."
Mbadi had proposed that the clause barring Raila and Kalonzo from politics be deleted as it was discriminatory and unconstitutional.
The amendment was also supported by majority leader Aden Duale.
Dulae, however, said the two should stop getting the benefits if they are re-elected.
Duale wanted the Bill to be amended in clause (2) so as to introduce a new definition of "elective politics" to mean the holding of position or office in a political party.
Yesterday, Speaker Justin Muturi directed the Budget and Appropriations Committee to consider the Treasury's letter and provide a report to the House as soon as practicable.
Committee chairman Muta Musyimi told the House Treasury has also said the benefits for Raila and Kalonzo should be provided for under a transition clause.
"Treasury indicates the words Designated State Officer should be deleted as it may lead to other people making claims to the benefits," he said.
Rotich told Parliament the law should only apply to the Deputy President, Speakers of the National Assembly and the Senate and the Chief Justice.
He, however, said the benefits of a retired Chief Justice are now to be provided for under the proposed Judges Retirement Benefits Bill.
– the-star.co.ke