SONKO RESCUES UHURU'S LIMO-APRIL FOOLS PRANK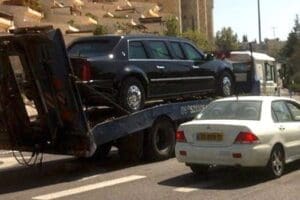 A number of Nairobians were duped into believing an April Fool's prank by Nairobi News.
The story, headlined "Drama as Sonko team rescues Uhuru' limo" nearly went viral with 22,448 people clicking on it.
It even had a hint "By Yad S'loof", which reads "By Fool's Day" in reverse.
In the sports section, we reported that "Wanyama agrees terms with Real Madrid", attracting thousands of readers.
Since it is now past midday, we can reveal that the two were fool's day jokes.
President Uhuru Kenyatta's vehicle did not break down along Uhuru Highway on Tuesday night hence there was no need for Sonko's Rescue Team.
Also, Wanyama is still at English Premier League side Southampton. Sorry.
-nairobinews.co.ke