Kisumu Speaker arrested over corruption allegations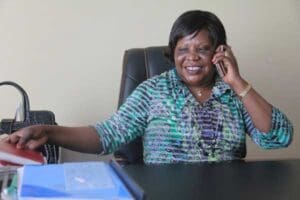 Embattled Kisumu County Assembly Speaker Ann Adul was Monday morning arrested by Ethics and Anti-Corruption Commission (EACC) officials over graft claims.
Ms Adul was arrested at her house in Kisumu.
Also arrested was Leader of Minority Eddy Anayo and clerk Nelco Sagwe.
The EACC officials raided the homes of the three at 5am and arrested them.
However, suspended Leader of Majority Samuel Ong'ow escaped arrest.
Ms Adul is accused of embezzling funds while chairing the assembly's public service board together with Mr Ong'ow, Mr Anayo and Mr Sagwe.
The four leaders are also accused of influencing tendering processes and getting kickbacks from contractors.
Ms Adul is currently fighting an impeachment case filed against her by members of the assembly.
Mr Ong'ow is also awaiting the outcome of an ODM disciplinary committee investigation on his conduct and that of his deputy John Olum over allegations of abuse of office.
-nation.co.ke