Help to find Family of woman who died in Dallas Texas
A Kenya woman has passed away in Dallas Texas and help is needed to locate her family in US and in Kenyan.
Mrs Irene Owuor was working in a living-in job and got sick on Friday,Her employer called 911 and she was taken to the hospital where she died two days later.
A Kenyan operating a funeral home in Dallas,a Mr.Nganga of Ever Green Funeral Home  has given free service to keep the body until family members are found.
For any information,called Mr.George Maturi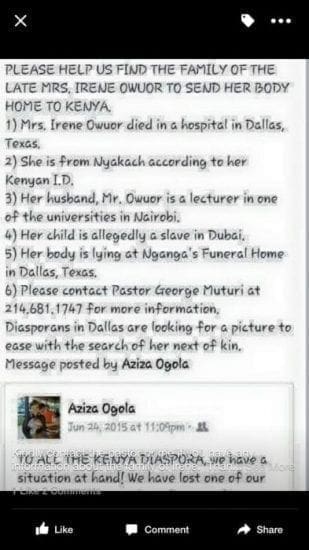 By Isaac Kariuki/Diasporamessenger.com