Ipoa say that Juma wrote a rude letter to them too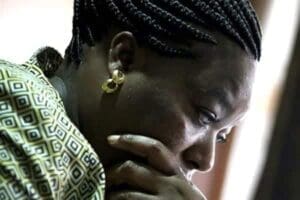 Rejected Secretary to the Cabinet nominee Monica Juma wrote another "rude letter" to the Independent Policing Oversight Authority, according to its chairman Macharia Njeru.
Mr Njeru thus supported the National Assembly for rejecting the former ambassador, saying she is "not fit for public service."
"It should be very clear that if you are not working properly with other public institutions you will go home. She wrote an official letter to Ipoa and going by its contents, it was completely uncalled for. It was a very bad letter but it would be petty if I get into its details," Mr Njeru told Nation.co.ke on Friday.
Dr Juma was nominated to the plum post by President Uhuru Kenyatta but was on Thursday, MPs endorsed a report by the Security and National Administration that vetted and recommended her rejection.
JOBLESSNESS RISK
The lawmakers' anger apparently cantered around a letter she wrote to the clerks of National Assembly and the Senate, complaining about the lawmakers' frequent demands for favours from her office.
"She had a very poor working relationship… I totally agree with Parliament," Mr Njeru said.
Ipoa is a civilian body that oversees the functions of police, particularly complaints against officers' excesses.
Ms Juma, the Interior Principal Secretary, is on the verge of being rendered jobless in the Civil Service because President Kenyatta has nominated Major General (rtd) Gordon Kihalangwa to take her post.
The nominee is awaiting vetting by Parliament.
-nation.co.ke