Passing on of Prof Samson Mwangi Kimenyi of Maryland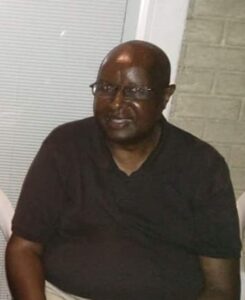 We regret to announce the passing of Prof Samson Mwangi Kimenyi of Silver Spring, Maryland.  He was the husband of Irene Wangui Kimenyi, father to Francis Kimenyi of Los Angeles, California, Bedan Kimani of Silver Spring, Maryland, and Robert Mburu of Storrs, Connecticut.
Dr. Kimenyi went to be with the Lord on Saturday, June 6th, 2015 at John's Hopkins Hospital Baltimore, MD after a long illness bravely borne.
Dr. Kimenyi was a Former Director/Senior ResearchFellow in the Africa Growth Initiative at Brookings Institute in Washington, DC and Professor of Economics at the University of Connecticut. He was also the Founding Executive Director of the Kenya Institute for Public Policy and Research Analysis (KIPPRA) in Kenya from 1999 to 2005.
Family and friends will be meeting on Monday (June 8th), Wednesday (June 10th) and Friday (June 12th) starting at 7pm at 7525 Gum Spring Rd, Rosedale, Maryland 21237 for prayers and support.
Prayers will also be held on Tuesday (June 9th) and Thursday (June 11th)starting at 7pm at 2011 Wheaton Haven Ct, Silver Spring, Maryland 20902.
A Memorial Service will take place on Saturday, June 13th at a venue to be announced later.
For more information please contact the following:
Peter Wanjihia: 443-600-0356
Dr Isaac Kuria: 301-512-8535
Steve Mwangi: 443-621-0551
Maina Ngobu: 443-600-6453
Pastor Mugwe: 410-236-5401
Eva Warigia: 443-600-0451
Njeri: 978-996-6852
Muthoni: 978-398-1136