UK lifts travel advisories on Mombasa, Kilifi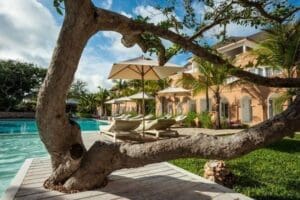 The British government has lifted advisories against travel to Mombasa, Kilifi and Kwale counties in what could offer relief to the hospitality industry.
The Foreign and Commonwealth Office (FCO) on Thursday downgraded its the travel warnings issued last year following a series of terrorist attacks in Mombasa at its environs.
"The Foreign and Commonwealth Office (FCO) no longer advise against all but essential travel to Mombasa," a statement posted on the FCO website stated.
This decision means that British tourists are free to visit Mombasa, Ukunda, Kilifi, Watamu and surrounding areas, initially labelled as high-risk.
But the British government said it advises against "all but essential travel" to areas within 60 kilometres of the Kenya-Somali border, the entire Garissa County, Eastleigh in Nairobi, the entire Lamu County, areas of Tana River County north of River Tana and within 15 kilometres from the Coast in Tana River County.
The announcement follows intense lobbying by governors at the coast and those in regions with popular tourist attractions.
-nation.co.ke