Death and Memorial Service announcement for Joseph Njerenga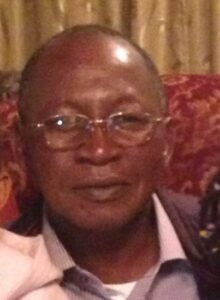 It is with deep regret and profound sadness that we announce the passing of Joseph Njerenga, on Monday July 27th, 2015 after a long battle with Cancer.
He was the husband to Margaret Njerenga (Nairobi, Kenya), father to Bob Njerenga (Dallas, TX), Ivy Njerenga(Ghana),Molly, Stephanie and Oscar Njerenga all of Nairobi, Kenya.
Mr Njerenga was diagnosed with Cancer in October 2014 and was flown to India for medical treatment. Since then he had been in and out of hospital until June 2015 when he was admitted to the Intensive care unit in Aga Khan Hospital, Nairobi. After a month of battling cancer, he succumbed to it and passed away. This has left the family with huge medical bills that need to be offset prior to the release of his body to the family.
The family is requesting your presence and support on Sunday Aug 2nd,2015 at 2pm for prayers, and financial support as they work on making the needed burial arrangements.
Venue is as follows:
1315 Riverchase Drive, Coppell-TX 75019
Your generous donations and deposits can be deposited at:
Irene Nyamau – Chase Bank Acct : Routing # 111000614 Account# 3152631533
For further inquiries and or other information please contact the following individuals:
Bob Njerenga (972-921-5765)
Irene Njerenga (214-906-2881)
Chris Kariuki (972-948-9044)
Heb Mosomi (972-829-1415)
Milly Mugo (469-685-4208)
Gina Whitlock (817-230-9323)
Any and all support is greatly appreciated – God bless you