MPS query presence of banned NGO at Obama meet
MPS query presence of banned NGO at Obama meet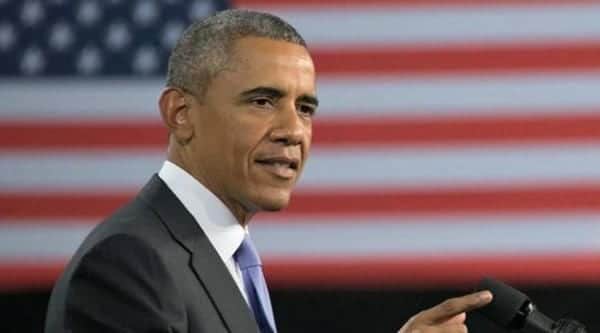 NAIROBI, Kenya Jul 30 – Members of Parliament are raising concerns over how a banned Non-Governmental Organisation was included in the list of civil society groups that met US President Barack Obama during his Kenya trip.
Budalang'i MP Ababu Namwamba revealed that Coast based NGO, Haki Africa, which had recently been de-registered was invited to the meeting.
"It's quite interest that an NGO that has been proscribed, that is not operational; that is not legal would actually be listed to meet a visiting Head of State and even in terms of protocol and national security that was allowed to happen and under what circumstances that happened," Namwamba said.
NGO Coordination Board Chairman Fazul Mohammed could not explain to the National Assembly Committee on Administration and National Security how Haki Africa met Obama, adding the US Embassy never cleared with them on the NGO's legal status.
"The US Embassy did not get authority from us in terms of which NGOs attended the Obama visit, and as the regulator, the government department in charge of charity regulation, Haki Africa is an illegal entity and is not registered under the law," Mohammed stated.
Haki Africa and Muslims for Human Rights (MUHURI) had been de-registered in June for allegedly working with terror groups, charges denied by both groups.
According Mohammed, Haki Africa is not a registered entity under the NGOs Act of 1992, but an offshoot of MUHURI.
The NGO Coordination Board ordered the accounts of Haki Africa and MUHURI frozen on the orders of the Central Bank of Kenya and The Commission on Financial Regulation.
The NGOs have accused security agents of being behind the recent assassination of several radical Muslim preachers around Mombasa.
Namwamba and committee chairman Asman Kamama (Tiaty) expressed concern saying such blunders may have posed a security breach.
"We will also be looking into how an illegal NGO, managed to sneak in and without cross checking with you and without clearance from our National Security Advisory Committee… so we will find out how that happened."
But Wajir West MP Ahmed Abdikadir Ore said Haki Africa which is funded by USAID was wrongly targeted for fighting cases of extrajudicial killings.
"There are a lot of questions to the illegality of Haki Africa, we know they are very vocal on the issues of extra judicial killing especially in Mombasa and I am sure they rubbed the government the wrong way," Ore said.
Source-capitalfm.co.ke
MPS query presence of banned NGO at Obama meet