Mumias Sugar releases Sh270m to pay farmers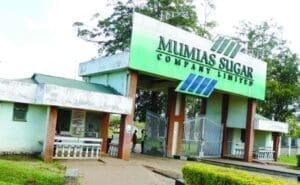 Mumias Sugar Company has released Sh270 million as the first tranche of money to pay at least 6,000 farmers.
The company's Corporate Affairs manager Moses Owino confirmed the company has released the money to pay farmers whose accounts have been verified and validated.
"Farmers who are contracted by the miller will be given the first priority in the payment," he told The Standard on phone, adding that the company has also paid farmers owed Sh20,000 and below. The money is part of the Sh1 billion bailout given by the Government, which the management promised to use Sh500 million to settle debts owed to farmers.
Bailout package
Farmers have been camping at the company waiting to be paid their dues after the Government offered a bailout package to the miller.
"The company paid those whom we owed Sh20,000 and below. From the amount released we shall give the first priority to contracted farmers regardless of the amount the company owes them," he said. The company owes farmers more than Sh500 million since last year. Speaking in Kakamega town on Tuesday, a section of the company's shareholders and farmers from Mumias Sugar Company zone asked the new CEO Errol Johnston to speed up the process of paying farmers.
Led by Peter Rapando, they said Mumias should give first priority to farmers to restore their confidence in the firm that at one point faced closure due to a financial crisis.
"We welcome the new CEO, as shareholders and farmers we promise to support him fully to restore the company. We ask him to speed up the process of paying farmers their dues so that he can reinstate their confidence in the company and also make them embrace cane farming," said Rapando flanked by other shareholders.
They blamed former managers for being insensitive to cane farmers' plight, resulting in the crisis at the country's giant sugar miller.
"Former managers neglected the farmers, who are the key stakeholders in the company. Farmers supply raw material, which is essential for the company to survive, yet they were neglected. They should have given first priority to agriculture instead of focusing on the ethanol and water plant," he said.
They expressed optimism that Johnston will help bring the company back to its feet because he was at the company before.
-standardmedia.co.ke