Six injured as ODM, Jubilee supporters clash in Mumias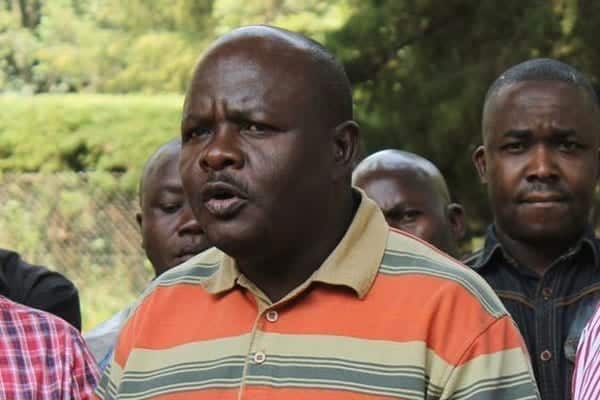 Six people were injured in a confrontation between ODM and Jubilee supporters in Mumias East constituency on Tuesday evening.
The violence erupted after alleged supporters of the Orange Democratic Movement (ODM) allegedly defaced Jubilee party campaign messages and paintings on rocks on the Kakamega-Mumias road.
One youth lost three teeth in the violence after he was hit with a club while another sustained a cut in his head. They were treated at the Matungu sub-county hospital.
Mumias East MP Benjamin Washiali is alleged to have driven to the home of a trader near Mwitoto market and shot twice in the air after a group of youths became rowdy.
But the MP has denied using his weapon during the incident. He said he only drove to the home of the trader accompanied by supporters to find out why a group of youths had defaced the Jubilee campaign paintings.
"Our supporters were painting Jubilee slogans and other campaign messages on rocks along the road when they were confronted by a rival group of youths, who started defacing the paintings," said Mr Washiali.
UNNECESSARY ANIMOSITY
The MP said it was wrong for the youths to engage in activities that would promote unnecessary animosity between Jubilee and ODM supporters in the constituency.
Mumias Division Police Chief Farah Mohammed said police had recorded statements from witnesses after the rival groups clashed at the home of the trader.
"We are carrying out investigations into the matter and we will prepare a file and forward it to the Director of Public Prosecutions and await his recommendations on the next course of action," said Mr Mohammed.
Justin Mutobera, a political adviser of Governor Wycliffe Oparanya, condemned the incident and accused police of dragging their feet in carrying out investigations.
"If those involved in the violence are not arrested by Thursday, we will mobilise our supporters to hold a protest. We want justice to prevail," said Mr Mutobera.
The violence comes ahead of a planned campaign tour by Cord leader Raila Odinga to Matungu and Mumias on Friday next week.
-nation.co.ke