PHOTOS: Mike Sonko flies baby Osinya to Dubai for Lavish Holiday
PHOTOS: Mike Sonko flies baby Osinya to Dubai for Lavish Holiday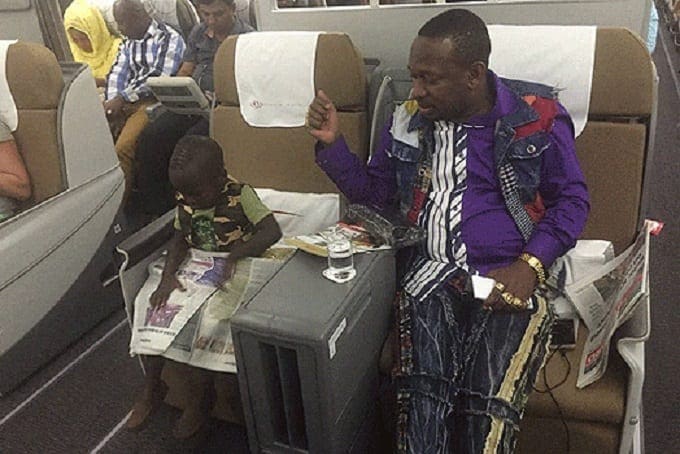 Nairobi Senator Mike Sonko is currently in Dubai with his family where he has taken Baby Satrin Osinya for holiday after he did well in his end of term exams.
Sonko adopted Baby Osinya after his mother died shielding him from bullets from terrorists who ambushed Christians during a Sunday service at Joy Jesus Church in Likoni.
Baby Osinya went through a successful operation at the Kenyatta National Hospital to remove a bullet that was lodged in his head. Osinya has since been under the care of Sonko's family.
The Senator posted on his Facebook page: "Baby Osinya enjoying his holiday together with my family at Dubai . Before closing school I promised him if he excels in his studies he will choose a country he would like to visit for a period of one week and after exams he passed well and chose Dubai. As we all know a promise is a debt I have honored mine. What are some of the techniques that your parents are using to motivate you so that you can be serious and put extra effort in school?"
Many of his followers on Facebook congratulated Sonko for his generosity.
Jenny Bert posted, "Hon sonko no words can describe you. May the Almighty God bless you ever; First lady wa Mike Sonko you are a blessed lady. Thanks for giving baby Osinya this most precious gift as per God's blessings to you (sic)."
Samson Wanyama weighed in: "God will continue to expand your territory wider and uplift you higher above the height of ur enemies. U will live longer coz you have alot to do. Don't expect ur treasure on this earth bt it is in heaven. You r one in a million people for whom ur generousity is beyond the ordinary man .GOD BLESS U (sic)."
"My happiness and appreciation to your family is making baby Osiya live like a small king enjoying all the comfort of his life as if nothing happened in his life. Many blessing Hon Mike Songo (sic)," commented David Omosa.
-nairobinews.co.ke
Photos: Mike Sonko flies baby Osinya to Dubai for Lavish Holiday