Mugo wa Wairimu is no doctor, Board CEO says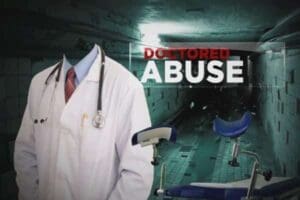 Mugo wa Wairimu is neither a medical doctor nor a member of the Kenya Medical Practitioners and Dentists Board, the CEO has said.
Daniel Yumbya issued the remarks following the emergence of a video in which a doctor, said to be Wairimu, is seen having sex with a woman at Prestige Healthcare.
The centre is located in Githurai and Zimmerman estates in Nairobi county and offers reproductive health services, sometimes for free.
"We want this man to explain in a court of law how he is practising what he did not study. Gynaecologists have to undergo sufficient training before practising in any health facility," Yumbya said.
"The patients have a right to give consent on what the doctor should do to them. Doctors have to explain to patients what the procedure would involve especially if it is a physical examination."
Speaking on a Citizen TV interview on Monday, Yumbya recommended that female nurses guide male doctors on how to handle women, instead of attending to them alone, as "not everyone in a white coat is a doctor".
Adding that patients have a right to complain about uncomfortable situations, he urged the government to close down the facility.
The 20-minute footage shows a woman consulting with a doctor before getting onto the procedure table.
She then stops moving and remains seemingly unconscious, after which the doctor also gets onto the table and defiles her.
Wairimu denied the allegations via Facebook, saying; "My enemies – political, business or otherwise – have coalesced, in a most evil plot."
"This is the climax of months, no, years of scheming, with hundreds of thousands changing hands to permanently silence me," he said on Sunday.
"The plotters of the scheme used my most trusted colleague to obtain all the ingredients in their recipe of evil."
Wairimu said he has fought many wars because of his convictions and is determined to take the "rape claim" to its logical conclusion.
"My hard-line stance and strong political convictions has earned me friends and enemies alike. And so those who think I'll be no more after today will be deeply disappointed. It was a price that I had to pay for refusing to conform," he said.
Wairimu further cried foul, following the airing of an expose by Citizen TV, saying; "Media mob justice can never be a substitute to due process."
He challenged anyone with a complaint to formally report it to the police.
"I challenge my accusers to explain why they had to wait for dozens of episodes to happen before they raised the alarm," he said.
"Any sane citizen knows that he/she has a legal duty to prevent a felony before it happens. It's an offense under our penal code to prevent a felony."
– the-star.co.ke