Why Kenyans on Twitter are attacking Donald Trump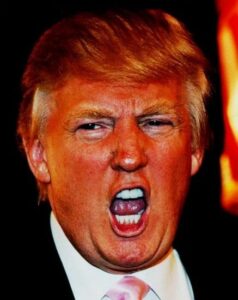 #SomeoneTellDonaldTrump:Just a day after Kenya pulled out all stops to welcome the World Athletics Championships winners, one site has reported that Donald Trump trashed their win saying that they doped their way the top of the table.
Team Kenya came home with 16 medals:7 gold, 6 silver and 3 bronze. Though Kenya has historically performed well in such fetes, this was the first time that Kenya topped the table.
Citing MSNBC as their source, Politics.co.ke said that Trump called the athletes 'frauds'.
When Citizen Digital checked the MSNBC site, there was no such reference. Trump's Twitter feed also had no information to that effect.
Nevertheless, Kenyans on Twitter have launched an online assault on the US Billionaire.
Using the hash tag #SomeoneTellDonaldTrump, social media users have rubbished his alleged sentiments and hurled barbs at Trump.
-citizentv.co.ke