Inflows from Diaspora increase to Kshs 13.7 billion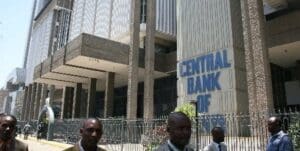 Kenyans living in the diaspora sent home Ksh 13.7 billion last month as they sought to take advantage of the weak shilling.
Latest data from the Central Bank of Kenya shows that diaspora remittances increased by 3.2 per cent to Ksh 13.7 billion compared to Ksh 13.3 billion sent in August last year.
According to CBK, the improvement reflected increased inflows from North America and Europe.
The Kenyan shilling has lost 14 per cent to the dollar since the beginning of the year, making it more attractive for persons holding the greenback to send money home.
With many Kenyans working in the diaspora looking to take advantage of the weak shilling, an increase in diaspora remittances was consequently experienced.
Last month experienced the second-best inflow of remittances from the diaspora this year, coming second after June when the inflows shot to Ksh 14 billion.
Those in North America accounting for 48.3 percent of total inflows sent home Sh 6.6 billion up from Sh 6.3 billion in July.
The 12 month cumulative inflows to August also increased by 9.2 percent to 155.6 million shillings from 142.5 million shillings in August last year.
Inflows from the rest of the world however, declined by 3 percent to 3.3 billion shillings from 3.4 billion shillings in July.
Diaspora remittances have risen to become the country's major foreign exchange earner.
Previously, they were ranked fifth behind tea, horticulture, coffee and tourism but a rise in attractive investments has seen more Kenyans working abroad invest back home, especially in the real estate sector.
The government is now paying more attention to the needs of the diaspora population.
Recently the Ministry of Foreign Affairs came up with a diaspora policy paper.
The government's policy paper seeks to regulate the cost of sending money into the country while protecting the investments of those in the diaspora.
-kbc.co.ke