Number of Kenyans studying in US continues to decline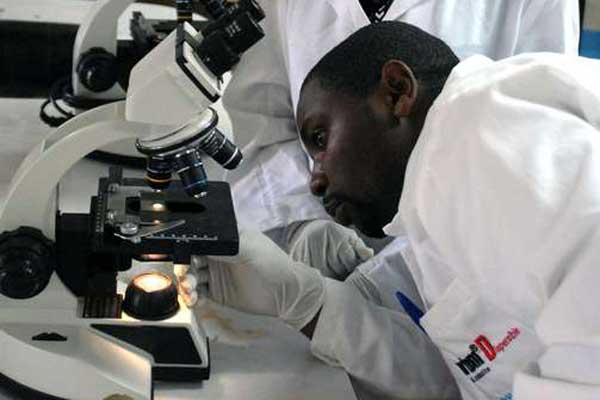 The number of Kenyans currently studying in the US is less than half the total of a decade ago, a report released on Monday shows.
US universities enrolled 3,072 Kenyans in the 2014/15 academic year — four per cent fewer than in the previous year, according to the New York-based Institute of International Education.
More than 7,000 Kenyans were studying in the US in 2004/05. That sizeable contingent represented a continuation of the vibrant Kenya-US exchange that had brought notables such as Barack Obama Snr, Wangari Maathai and Uhuru Kenyatta to US higher education institutions.
But Kenya's academic ties to the US have been fraying while other African countries' links to US universities have been expanding.
Kenya now ranks as the third-largest source of students in the US from Africa, having been eclipsed by Ghana, which has seen its numbers grow steadily in recent years.
Nigeria ranks as by far the largest sending country in all of Africa, with 9,494 of its nationals studying in the US — a nearly 20 per cent increase from the previous year's total.
FALL IN FOREX RATES
The causes for the drop in the number of Kenyans seeking degrees in the US are said to include the fall in the shilling's exchange rate against the dollar and the emergence of high-quality academic alternatives in Kenya.
"Fewer Kenyans are getting funds from abroad to help send their students to the US for study," Peggy Blumenthal, a senior counsellor at the institute, said.
She has also pointed to a rise in the number of "low-cost Kenyan universities offering quality education." According to the Commission for University Education, there are now 22 public universities and 31 private universities in Kenya — a substantial increase in recent years.
The number of US nationals studying in Kenya has also fallen sharply.
Slightly over 1,000 US students were attending Kenyan universities in 2013/14, compared with more than 1,200 the previous academic year. The 17 per cent drop may reflect intensified concerns about insecurity in Kenya.
China accounts for the largest share of international students attending US universities.
Of the nearly one million internationals now studying in the US, 304,000 are Chinese — an increase of 11 per cent from 2013/14.
India is the second biggest source of students in the US, and South Korea ranks third.
Number of Kenyans studying in US continues to decline