Kenyan student Dennis Njoroge missing in the Boston area
Kenyan student Dennis Njoroge missing in the Boston area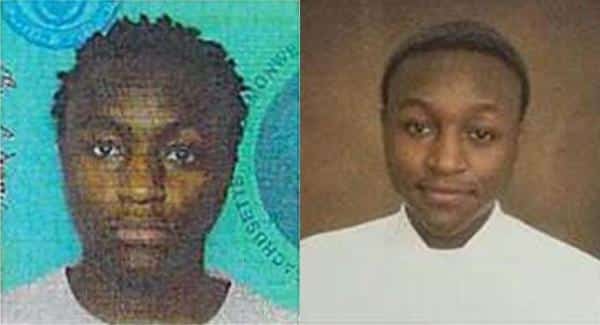 BOSTON —Police are asking the public for help in locating a 21-year-old Northeastern University student last seen on Saturday.
Dennis Njoroge, 21, is between 5 feet 6 inches tall and 5 feet 7 inches tall with brown eyes and black hair with a thin build.
"We are extremely concerned about a Northeastern University student, who was reported missing earlier this week," Northeastern officials said. "Dennis Njoroge was last heard from on Sunday, November 29. University officials, including (Northeastern University Police Department), have been working closely and around the clock with city and state law enforcement officers, as well as with Dennis' family, in hopes of finding him safe."
Njoroge is known to frequently wear black pants, brown Timberland boots, an olive green jacket and a plain black baseball cap.
Anyone with information about his location is asked to call Detective Regina Coppa at
617-373-4880.
Kenyan student Dennis Njoroge missing in the Boston area