A Kenyan Man Ali Nganga Njenga Has Passed Away In UK
A Kenyan Man Ali Nganga Njenga Has Passed Away In UK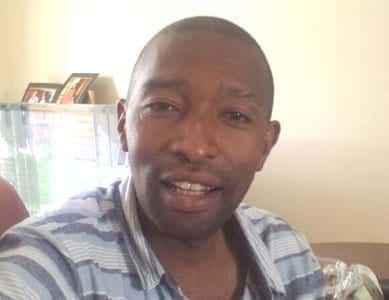 It is with humble acceptance that we inform you of the untimely demise of Ali Nganga Njenga (Ngash) of Leicester UK after a short illness on the evening of Friday 8th January, 2016.
He was the beloved son of Sarah Wambui and Peter Njenga of Uthiru Nairobi. Loving brother to Samson Kihuha Kenya and Hannah Wanjiku Gathogo (Shiko) Coventry UK.
He is survived by his son Rodney Njenga. He was the nephew to Wakaranja Coventry, Vanessa Coventry and Tessy formerly of Luton.
He was a cousin to Wahu, Sam Kihuha, Douglas Kihuha, Sam Wahu all of Coventry UK. He was brother in law to Kasongo Coventry, Jane Kimaru Chessington and Kabura Tolworth.
We will be meeting as from Monday 11th January 2016 at Kasongo's 235 Grangemouth Coventry CV6 3FF. We would like to request your prayers and assistance during this difficult time.
For further information please contact Kasongo 07960563968, Shiko 07853686463, Vanessa 07534091059. More details will follow. Ngash may your soul rest in eternal peace.
A Kenyan Man Ali Nganga Njenga Has Passed Away In UK