Don't let Raila ruin your careers, Jubilee tells public servants
Don't let Raila ruin your careers, Jubilee tells public servants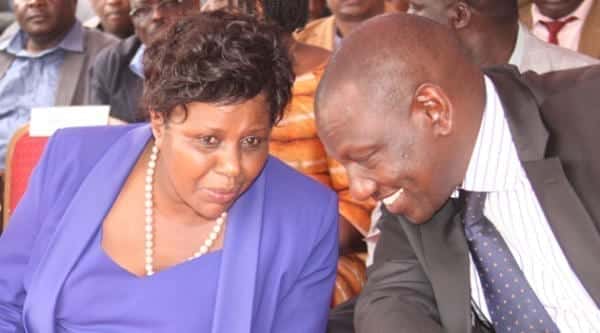 NAIROBI, Kenya, Jan 15 – Jubilee Coalition MPs have urged public servants who CORD leader Raila Odinga claimed were involved in the alleged Eurobond scandal to take legal action against him.
The MPs led by Senate Majority Leader Kithure Kindiki advised the 10 public officials including Treasury chiefs Henry Rotich, Kamau Thugge and President Uhuru Kenyatta's Chief of Staff and Head of Civil Service Joseph Kinyua to sue the former prime minister for libel
"Because political office whether in government or Opposition cannot be used to destroy peoples career, so we are hoping in the next one week or two, we will want to see as many suits as the people who were named yesterday, so that the former PM can spend 2016 clearing his name or defending himself against those allegations. You cannot insult people and get away with it all the time," he said.
Deputy Speaker Joyce Laboso, MPs Ferdinand Waititu, Kabando wa Kabando and Alice Ng'ang'a termed Odinga's allegations as imaginary and malicious aimed at denting the image of the country in the international financial institutions.
"The message we have for Kenyans is to ignore Raila Odinga because he always promises heaven but comes up short. We all expected a bombshell yesterday but we ended up getting what we already knew," the Deputy Speaker said.
"I want to tell the ex-PM that he can continue telling his lies but we know him and Kenyans do not believe him unless he provides documentation showing how much was stolen and who got what in the deal," Waititu added.
"The dossier on Eurobond was no dossier at all. When you mention global institutions like JP Morgan and Federal Reserve Bank of New York and in the same sentence you also talk about money laundering… particularly at this time when global financial institutions are sharply focused to contain financial crime. This is an intention by Raila Odinga to shock and scare global financial players from dealing with Kenya due to fear of the reputation that he is proving," Kabando stated.
This comes as analysts caution the ongoing clatter about the Eurobond could make it more expensive for Kenya to raise debt from the international market in the future.
Speaking to Capita FM News, ABC Capital Research Analyst Joshua Otiende urged the government to speedily deal with the issue through proper explanation to its public and investors who seem to have been lost in the controversy.
"What I'm seeing is that there will be aesthetic concerns in the sense that I would not want to invest in a bond in a country where there are questions raised about the management and the disbursement of the bond," Otiende told Capital FM Business.
The dispute over what happened to the $2.75billion Eurobond sale in 2014 has seen the stock listed on the Irish Stock Exchange lose investors money.
Don't let Raila ruin your careers, Jubilee tells public servants