JKIA gets category one status, eyes US flights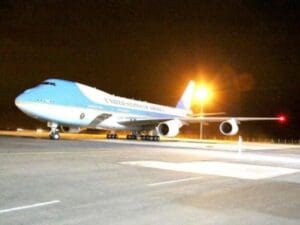 KENYA has met the threshold required for a category one airport status for direct flights between Nairobi and the US.
This follows an audit by the International Civil Aviation Organisation on the Kenya Civil Aviation Authority and Kenya Airports Authority between September 17 and 24, 2014.
ICAO has given the Jomo Kenyatta International Airport an 88 per cent score, placing it above the 80 per cent mark required for any airport to attain category one status.
It concludes attempts by the country since 2013 when it scored 66 per cent and slightly missing the mark in April 2014 after scoring 78.42 per cent.
"The audit went well. We are now pursuing approvals by the Federal Aviation Administration," KCAA director general Gilbert Kibe told the Star yesterday.
FAA regulates and oversees the American civil aviation sector.
According to KCAA, JKIA is now waiting for the final audit by FAA under the International Aviation Safety Assessment program, before a category one status is issued.
FAA uses the IASA programme to determine whether another country's oversight of its air carriers that operate, or seek to operate into the US or codeshare with a US air carrier, meets ICAO safety standards.
JKIA has to meet eight critical elements in the IASA assessments touching on primary aviation legislation, specific operating regulations, state civil aviation system and safety oversight functions.
Others are technical personnel qualification and training, technical guidance, provision of safety critical information, licensing, certification, authorisation and approval obligations, surveillance obligations and resolution of safety concerns.
"We expect a date for IASA audit in April. It is our hope and intention to have the first direct flight this year," Kibe said.
Kenya has implemented several recommendations by the US to enhance security, among them separation of passenger arrival and departure terminals, clearing the flight path and fencing off the airport.
KAA has spent nearly Sh9 billion to build Terminal 1 (previously Terminal 4) and fabricated Terminal 2.
The government has also invested Sh1.3 billion in new security equipment.
Direct flights to the US are expected to commence by May this year, according to transport CS James Macharia.
Currently, air travelers have to connect through Europe.
Direct flights could lower freight costs by an estimated 20 per cent, according to cargo handling firms.
It is expected to boost commerce and tourism.
-the-star.co.ke