ODM MP decamps to Jubilee Party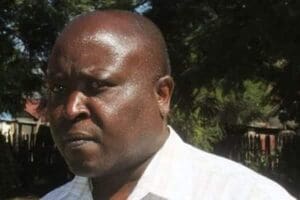 Nakuru West Member of Parliament Samuel Arama, the only Orange Democratic Movement (ODM) elected lawmaker in the county has ditched the party in favour of Jubilee Party (JP).
Speaking on phone to the Nation on Tuesday, Mr Arama said he was ready to work with President Uhuru Kenyatta to develop his constituency.
"I am ready to work with the government of the day and in the 2017, l will be seeking the Jubilee Party ticket in defending my seat," he said.
The MP has vowed to continue working with the Jubilee government, noting that his good relationship with Mr Kenyatta has greatly benefitted his people.
He added that he had a right to decide on which party to use since politicians often change parties during elections.
The MP made the remarks after he attended a closed door meeting convened by Governor Kinuthia Mbugua to seek modalities of electing the yet to be launched Jubilee Party leaders from Nakuru county, at the TopCliff Hotel.
He was the only ODM-elected leader present in a Jubilee-elected pool of leaders who attended the meeting.
Sources told the Nation that Mr Arama could be targeting the county Secretary General post in the Jubilee Party as a means of easily landing the Party ticket in the 2017 polls.
The legislator has in the past accused ODM of lacking leadership and discipline.
The ODM legislator though has to contend with the Political Parties Act of 2011 that states that any political member who in any way or manner, publicly advocates for the formation of another political party; or promotes the ideology, interests or policies of another political party; shall, notwithstanding the provisions of subsection (1) or the provisions of any other written law, be deemed to have resigned from the previous political party.
In 2014, Mr Arama was among four ODM legislators who were de-whipped by the party on claims of cooperating with the Jubilee administration.
Early last year, the MP was also implicated in an audio recording by Budalang'i MP Ababu Namwamba of being part of a bribery scam linking members in a parliamentary committee.
-nation.co.ke