Pastor James Ng'ang'a suffers setback after TV license is cancelled
Pastor James Ng'ang'a suffers setback after TV license is cancelled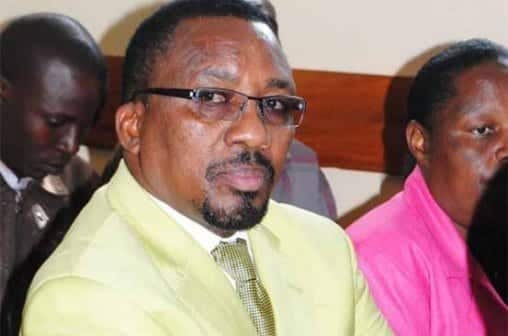 Controversial televangelist James Ng'ang'a has suffered a setback after the Communication Authority (CA) revoked his licence to operate a television station.
The Neno Evangelism Ministries leader was last Tuesday informed that his licence to operate a commercial free-to-air (FTA) television service had been withdrawn.
CA Director General Francis Wangusi told Mr Ng'ang'a in a letter that his application for the licence was not successful after it was subjected to routine vetting by Government security agencies.
"In this regard, the authority is unable to process your application for issuance of a licence. This is therefore to inform you that the authority has withdrawn the offer for the Commercial FTA TV Licence with immediate effect," said Mr Wangusi in the letter.
Wangusi informed Ng'ang'a (pictured) that the licence fee of Sh200,000 that was remitted to the authority would be refunded as soon as was practically possible.
On September 28, 2015, the CA gave Ng'ang'a a licence offer letter on condition that he entered into a contractual agreement for accommodation of his TV signal, subject to availability of channels on the digital platform, with any of the licensed common carrier platforms operated by Pang or Signet.
Ng'ang'a has been airing his broadcasts on State broadcaster KBC.
In July 2015, Ng'ang'a was involved in a road crash in Limuru in which Mercy Njeri, 38, died while her husband Martin Mbugua Ndung'u escaped with injuries. He was later arrested and charged in court with various counts.
The move followed a directive by the Director of Public Prosecutions Keriako Tobiko that he be charged with at least four charges, including causing death by dangerous driving.
He was also charged with giving false information to a person employed in the public service, failing to report an accident as per the law and conspiracy to defeat justice.
Pastor James Ng'ang'a suffers setback after TV license is cancelled