Sad:Kenyan Boy who was at NIH passes on,memorial service on Thursday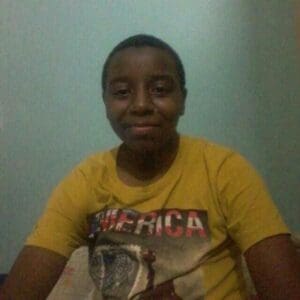 We, the family of Peter Njenga, along with the organizing committee are inviting you to a memorial service to honor the life of our son Peter. He was diagnosed with aplastic anemia on August 24th 2014. After seeing several doctors in Kenya he was sent to India for further treatment where he remained for a year. During this time doctors tried different treatments without success and decided to keep him on a temporary medical regimen of blood transfusions and antibiotics while researching new treatments.
Peter arrived in the US in September 24, 2015 for treatment at the National Institutes of Health in Bethesda, Maryland. At the close of 2015, NIH doctors transplanted bone marrow from his mother, Mrs. Emily Nyokabi Mwangi into Peter. He responded quite well to that treatment, walking, talking and eating until earlier this week. Peter went to be with the Lord on Wednesday night.
While at the hospital, Peter remained the caring young man his family always knew him to be. Doctors, nurses and other medical staff constantly remarked on his positivity and his determination to get well again. He loved talking to people so much that sometimes the medical staff had to ask him to slow down and save his strength. On some days he would joke about music and sports. Other days he would challenge his physical therapist to throw a football really hard. Most of all, Peter wanted to play volleyball again.
We will remember Peter as the brave young man who loved a good card game, whether with his friends at home or with visitors in his hospital room. The son who tried to teach his mom how to play cards, the brother who loved and cared for his younger brothers, and the teenager who lived for a good discussion on anything under the sun.
We loved you, Peter, but the Lord loved you more. Rest in peace.
What: A Celebration of Life Service in remembrance of Peter Njenga
When: Thursday, January 28 @ 7 pm
Where: House of Fellowship Church 5514 Alma Lane, Springfield VA 22151
If you can't go or if you need assistance please call:
Mr. Jeff Gitau – 703 989 0684
Mrs. Nelly Gitau – 703 303 0504
Mrs. Joyce Thuku – 571 337 7511
Ken Njenga- 571-277-1521
Mr. Sam Kariuki – 240 988 6608
Mrs. Ev. Mercy Agnes Kariuki – 240 429 2840
Ms. Mary Wangui – 703 200 7471
Mr. Isaac King'ori- 713 363 4644