US judge clears Oklahoma man of Kenyan child abuse charges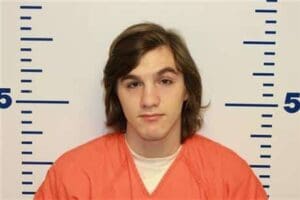 OKLAHOMA CITY (AP) — A federal judge Tuesday acquitted an Oklahoma man on three charges accusing him of sexually abusing children at a Kenyan orphanage but rejected his request for a new trial on four other counts.
Matthew Lane Durham, 21, of Edmond, was found guilty by a 12-member jury in June on seven counts of engaging in illicit sexual conduct in foreign places. The same jury cleared Durham of accusations he planned to abuse the children before leaving the United States.
Prosecutors alleged Durham targeted orphans while volunteering at the Upendo Children's Home in Nairobi between April and June 2014. Durham had served as a volunteer since 2012 at the orphanage, which specializes in caring for neglected children. He was convicted on charges involving girls ranging from 5 to 15 years old and a 12-year-old boy.
Following the trial, defense attorney Stephen Jones filed a series of motions seeking a new trial and asking that Durham be cleared of the charges, claiming the evidence presented against Durham was insufficient to convict him.
In a 15-page order, U.S. District Judge David Russell acquitted Durham on three counts, ruling that "the government failed to establish that defendant engaged in a sexual act with the victim alleged in those counts." Two of the victims did not testify at Durham's trial and the third did not corroborate the government's allegations of abuse, Russell said.
The government's evidence included handwritten, signed confessions that Durham gave orphanage officials after he was accused of inappropriate behavior. Jones alleged that the statements were coerced by officials at the orphanage.
Durham testified in his own defense about his Christian faith and his onetime belief that he was possessed by a demon that made him "do evil."
Orphanage officials and five of the alleged victims traveled from Kenya to testify at the trial. The children, who spoke Swahili, testified through an interpreter only after Russell cleared the gallery and closed the courtroom to the public and media.
Russell also rejected Durham's request for a new trial and a constitutional challenge to the law he was convicted of violating.
Durham's trial was conducted in Oklahoma under a federal law that gives U.S. prosecutors the authority to prosecute American citizens who travel abroad for the purpose of engaging in illicit sexual conduct with someone under age 16. Jones alleged the law overreaches Congress' authority to regulate a person's activities when they travel to a foreign nation.
Jones did not immediately return a telephone call seeking comment on the rulings. A spokesman for the U.S. Attorney's Office, Bob Troester, said prosecutors look forward to sentencing in the case.
Convictions for engaging in illicit sexual conduct in foreign places are punishable by prison terms of up to 30 years and a $250,000 fine. Russell has ordered a pre-sentencing report but no sentencing date has been set.
 -bigstory.ap.org