Bensouda fighting 'losing battle' in attempt to revive Uhuru case – Kajuju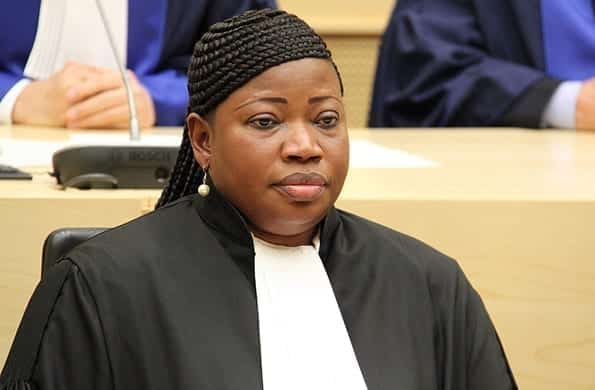 Fatou Bensouda is "fighting a losing battle" with her attempts to rekindle the President's case by citing cases of witness interference, the Meru woman representative has said.
Florence Kajuju said the ICC chief prosecutor's efforts are "worthless" as the court said no evidence would warrant the prosecution of a president.
"What is required in a criminal case is proof beyond reasonable doubt. She did not have witnesses and the evidence to place President Uhuru Kenyatta on trial. She will fail miserably," she said.
Kajuju added that the Assembly of State Parties had acknowledged the need for an audit into witness procurement and data collection.
"The ASP also allowed an audit of how statements are recorded and this was allowed. We are waiting for the committee for audit to be formed so that we can re-examine the way witnesses were procured in Uhuru and DP William Ruto's case," she said.
Speaking in Meru on Monday, Kajuju further said a criminal case cannot be "tested through the media or succeed by imagination" as evidence has to be presented in court.
Bensouda said in June 2015 that Uhuru's rise to the presidency was the key factor that led to the collapse of her case against him.
She said after Uhuru became President, witnesses refused to testify while the government stopped cooperating with the International Criminal Court.
Bensouda, who dropped Uhuru's case in December 2014 due to lack of sufficient evidence, said the government's cooperation drastically changed when he and DP William Ruto rose from ordinary politicians to key principals.
Last Friday, she suffered a major blow in her case against Ruto and journalist Joshua Sang after the Appeals Court reversed a ruling permitting the use of recanted evidence.
Bensouda fighting 'losing battle' in attempt to revive Uhuru case – Kajuju