Kisumu man gets job from Uhuru after slipping past security to explain plight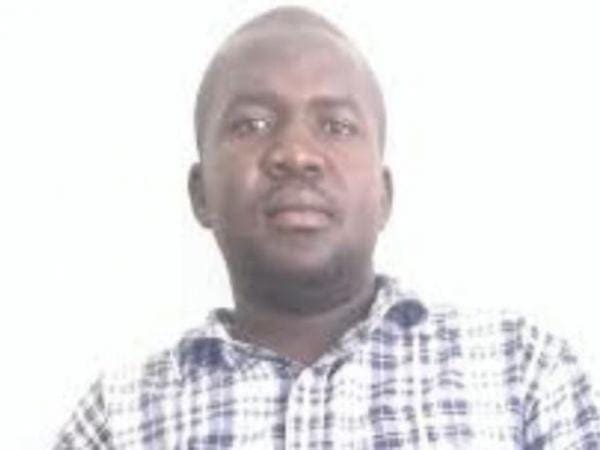 A Kisumu resident who had been on a job hunt for more than a year took his chances and got past tight security to share his plight with President Uhuru Kenyatta.
"Rais, rais (Mr President, Mr President)," 28 year-old Philemon Awande shouted to catch Uhuru's attention, a move that resulted in the security team being asked to let him shake the President's hand.
Awande, from Obunga slums in Kisumu Central, said it was then that he quickly pleaded with Uhuru to help him secure a job.
He said he told the President during his visit last Saturday that he had been searching for a job for more than a year after graduating from St Paul's University.
Awande, one of six children from Gem, Siaya county, pursued community development at the university. He did an industrial attachment at Kisumu county government office.
Awande said at The Star offices on Tuesday that he had a discussion with Uhuru whom he said asked for his phone number and promised to call him.
"At 6.56pm, a woman called me saying the President wanted to talk to me. He was on phone within three minutes and asked me what my problem was," he said.
He said he asked Uhuru for a job during the phone conversation and was told that someone would call him regarding the request.
Awande said he received another phone call at 7.30pm from a woman who identified herself as Patricia Waweru. He said she asked him if he had talked to Uhuru.
Awande said Waweru asked him to send his resume and academic papers to an email address she gave, and noted she had been given the instructions by Public Service CS Sicily Kariuki.
He said he received another call from a director at the National Youth Service who told him to be in Nairobi on Thursday.
Awande said Kisumu Central MP Ken Obura assured him that Uhuru would make sure he got a job.
He praised Uhuru, who was in the county for the the official opening of the Western regional headquarters of the Seventh Day Adventist Church at Mamboleo, for the gesture.
Kisumu man gets job from Uhuru after slipping past security to explain plight