Sonko sued for allegedly conspiring to 'molest city askaris' in custody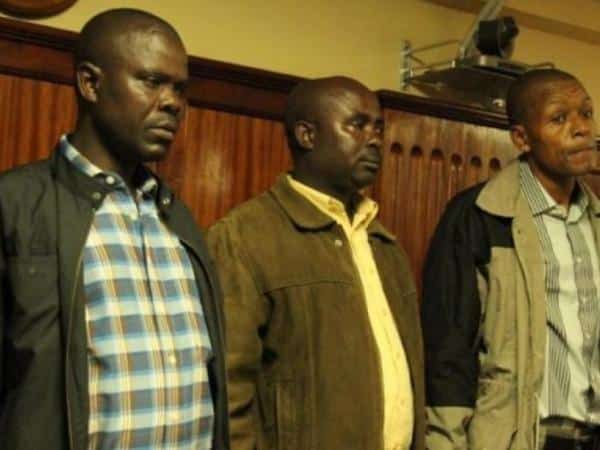 An activist has sued Nairobi Senator Mike Sonko, accusing him of conspiring with criminal gangs to harass city askaris in police custody.
Joseph Gitonga further accused Sonko of using state machinery to have the askaris arrested without proof, and his connections to have them persecuted.
Gitonga said Sonko has misled hawkers into believing it is their right to sell their wares on city streets, Moi Avenue and Tom Mboya Street in particular.
He said in his court application on Friday that some politicians are riding on "waves of rebellion" against the law to secure votes ahead of the August 2017 general election.
The activist wants criminal proceedings instituted against the Senator whom he said is using "extrajudicial methods" to punish the askaris.
Sonko did not reply to phone messages on the claims.
On January 12, two Nairobi county askaris linked to the killing of hawkers were remanded in police custody.
Alfred Ogesi, alias Brown, and Julius Ochieng appeared in court but were not required to plead to the charges.
On January 21, the High Court directed that a Nairobi city askari linked to the killing of a hawker be charged with murder.
Ambani Akasi, alias Wasi Wasi, failed to appear in court when his colleagues were charged with a similar offence.
Sonko said on January 7 that he will resign if authorities do not take action against rogue city council askaris.
He urged Governor Evans Kidero to intervene and put an end to the "unnecessary killing" of hawkers in the city.
This neither encompasses politicking nor seeking to please his electorate, he said, adding he "cannot sit back and watch innocent Kenyans being killed like wild animals".
Sonko sued for allegedly conspiring to 'molest city askaris' in custody