Githongo, Kiai deny they are part of Raila kitchen cabinet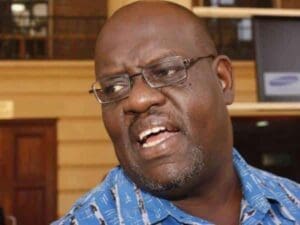 Human Rights crusader Maina Kiai and former anti-graft czar John Githongo have denied they are part of opposition chief Raila Odinga's political think tank.
Kiai said nobody has approached him to be part of Raila's 2017 kitchen cabinet. "If I did indeed offer my services to any person, I would publicly announce it. Nor do I have the time, at the moment, to be part of any kitchen cabinet as my time is fully occupied with two fulltime positions," he said.
Kiai, who is also the UN Special Rapporteur on the Rights to Freedom of Peaceful Assembly and Association, was responding to claims he is among the influential civil society players picked by Raila to craft the opposition's 2017 strategies. At the weekend, the Star reported Raila's kitchen cabinet includes Githongo, Kiai, University of Nairobi lecturer Adams Oloo and Kisumu Senator Anyang' Nyong'o. Others were economist and columnist David Ndii, human rights crusader George Kegoro and former commissioner in the now-defunct Constitution of Kenya Review Commission Abubakar Zein.
"Let me be clear that it is the right of any person to offer support and advice to any candidate as they see fit, and in different circumstances. I would be honoured to be working closely with Githongo, Kegoro, Ndii, Zein and Oloo, who I consider not only as some of the smartest political and analytical brains around, but also people whose integrity cannot be reproached," Kiai said.
"I am certain a think tank with these sort of people would offer advice and ideas, if implemented, that would certainly see Kenya succeed in its quest for democracy and equitable development."
Githogo was Governance PS in the first Kibaki administration. He said he is not a member of the said team.
-the-star.co.ke