Kenyans 4th most active Twitter users in Africa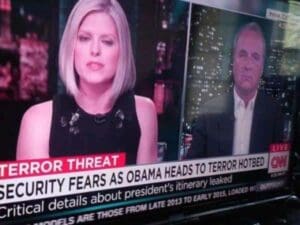 Kenya came 4th in Africa in a ranking of countries whose citizens tweeted most last year, with 76 million geolocated tweets.
International Twitter wars have become something of a sport among African countries, with Kenyans attacking countries that portray the country negatively.
Through #SomeoneTellCNN, Kenyans expressed their anger at CNN for saying US president Barack Obama was visiting a "hotbed of terror" in July 2015.
President Uhuru Kenyatta expressed his disappointment at the story via the social media platform using hash tag #UhuruTellsCNN.
The Portlands Communications report released on Wednesday, placed Egypt first in Africa with 28 per cent of all geolocated tweets (about 450 million).
Nigeria followed with 350 million geolocated tweets while South Africa came third at 325 million tweets. Ghana registered 65 million geolocated tweets.
"Overall, there were 1.6 billion geolocated tweets in Africa in 2015, a 34-fold increase from our initial research in 2012," said Mark Flanagan, Portlands partner for Content and digital strategy.
The report stated that #Kenya was one of the most widely shared Twitter hash tags in Africa.
"The hash tag trended in one in four African countries and mentions of the country centered around its place as a tech and media hub of the continent," Flanagan said.
Kenya was named as the tech hub of Africa in April 2015 despite its 40 per cent unemployment rate.
The report further indicated that English was the dominant language on Twitter in Africa, helping bridge national and cultural barriers across the continent.
"Of the top 5,000 hash tags analysed, 77 per cent were tweeted in English. Other top languages like Arabic and French were tweeted significantly less at only 7 per cent and 4 per cent," read the report.
The report found that although showbiz and entertainment dominated the conversations, discussion around politics grew to 10 per cent.
"This study demonstrates that the Twitter platform is coming of age with the prevalence of serious debates about politics and government," said Flanagan.
Nigeria, South Africa, Ethiopia, Burundi and Egypt were among the most active in political conversations.
"Hash tags about the Nigerian presidential elections and strife in Burundi were among some of the most popular and widespread across Africa," read the report.
Muhammadu Buhari defeated Goodluck Jonathan in the first democratic change of power in Nigeria.
The report was part of one on 'How Africa Tweets'. The agency was unable to collect information on South Sudan
and the Republic of Congo due to lack of data on social media.
-the-star.co.ke