Ababu Namwamba 'Kicked Out of Office'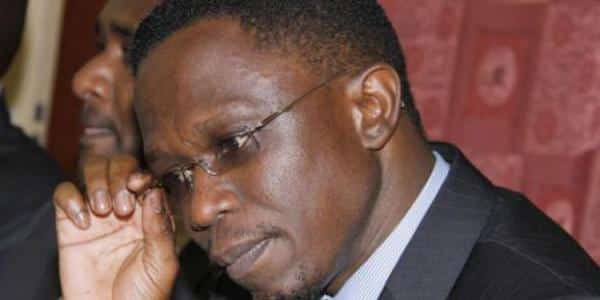 A lobby group linked to the Orange Democratic Movement (ODM) party has seemingly staged a coup against leaders hailing from the Western region in the party.
Speaking to journalists on Friday, lawyer Edwin Sifuna declared himself the party's Secretary General replacing Budalangi Member of Parliament Ababu Namwamba.
Th group, which is referred to as 'ODM Professionals', expressed their displeasure in party leaders from the Western region claiming they were being sidelined in ODM.
"Ababu needs to be told in clear terms that one cannot undermine a leadership that does not exist. Ababu is an absentee leader in ODM. His heart is not in it. It is time for him to leave," Sifuna said.
ODM Nairobi branch chairman George Aladwa who was also present noted: "We are not here to beg people who have decided to bolt out because of their selfish reasons. There are enough people to succeed him if he decides to leave".
However, ODM's Executive Director Oduor Ong'wen sharply condemned Sifuna describing his pronouncement as 'reckless'.
He further mentioned that the remarks were baseless, adding that there was no opening in the party's Secretary General office.
"Our attention has been drawn to media reports to the effect that one Mr. Edwin Sifuna has imposed himself as the Secretary General of the ODM. The truth is that there is no vacancy in the office of the Secretary General and that we strongly condemn such reckless pronouncements by party members," Ong'wen said in a statement.
Mr Ong'wen divulged that the party's constitution was clear on the procedures to be followed in the case of any replacement.
"The party has a constitution and laid down procedures guided by the political parties act and that all members must adhere to the rules governing our party. Therefore, we urge the media, party members, supporters and general public to ignore such unconstitutional antics," Ong'wen added.
Tension has been high in ODM after a section of Western leaders on Wednesday came up to say that there were forces in the party 'bullying and frustrating' them.
Namwamba has since rubbished claims that he is quitting the party.