Family's plea for daughter being tortured in Beirut

Family's plea for daughter being tortured in Beirut: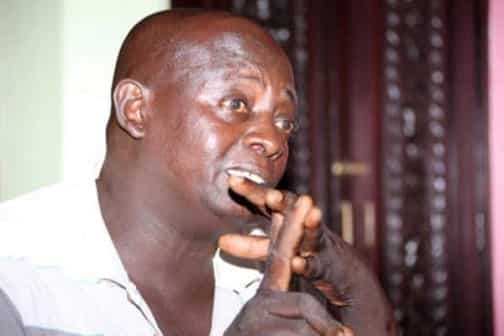 A Kenyan woman is being held against her will by her employer in Beirut, Lebanon.
Janey Mutindi, a former hotel worker in Mombasa, left Kenya for the Middle East nation early last year without informing her family. Her father Kiariki Murango, a vegetable vendor at Kongowea market, shed tears while narrating the inhumane conditions his second born daughter was working under.
"She has told me a via SMS that her boss, who is a woman, has been subjecting her to both verbal, physical and sexual abuse and denying her monthly salary," Mr Murango said.
He said Mutindi, 22 was yet to be paid $1,026 (Sh103,690) over period exceeding six months.
"I am appealing to President Uhuru Kenyatta to intervene and help in ensuring that my daughter is home. As a father I have forgiven her for sneaking out of the country without my knowledge," he said.
Speaking at the offices of Mombasa based civil society group, Haki Africa, yesterday, Murango said since her departure, the family has undergone a lot of mental agony which has impacted heavily on its meagre income.
"My daughter was recruited by a broker who has since fled to Tanzania. My daughter is now working in slavery-like conditions in Beirut," he said.
He gave the name of the Lebanese employer as Hamida Banada Darir of Hareit Breik Al Arid Street.
"I spoke to my daughter yesterday (Saturday) and she even told me that they were moving location during this holy month of Ramadhan to some interior location away from Beirut," Murango said.
Haki Africa Executive Director Hussein Khalid urged MPs to adopt a private draft bill meant to safeguard migrant workers.
"The draft bill places the responsibility of all migrant workers on the Kenyan government," Mr Khalid said in an earlier interview. This means that if the bill is passed, the Government will have to ensure they cushion domestic migrant workers from oppressive employers.
The bill will also require all the recruitment agencies to deposit Sh1 million with the Government for use in case a migrant worker complains of torture and wants to be repatriated.
Haki Africa Programmes Co-ordinator Francis Auma said cases involving migrant workers were taking a new dimension where a recruited person finds herself in a country which was not the intended destination.
Family's plea for daughter being tortured in Beirut: