Politician secures 600 jobs in Thailand for Kenyan youth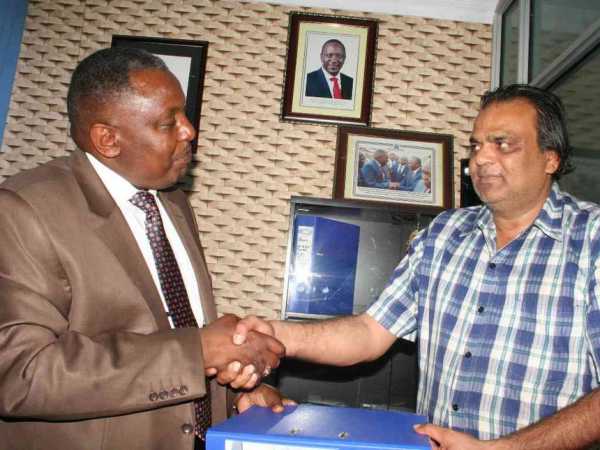 City politician Francis Mwangi and the director of International African Inn Hotel in Phuket, Thailand, yesterday signed an agreement to secure jobs for 600 Kenyan youth in Thailand.
Mwangi hosted director Kamran Zafar in his office.
Mwangi said the African Inn Hotel was started in Thailand to tap into the growing demand for African food and culture, as a result of the growing numbers of Africans visiting Thailand.
"The hotel is modelled on accommodating Africans. It's meant to appreciate and celebrate the African culture and food in the Far East. The only people who can make the African food and entertain the guests are Africans. We are here looking for at least 600 professionals who can work in the hotel," Zafar said.
He added that the Starehe politician is his link in Kenya and all the employees who will be taken to Thailand will have to go through all the relevant government agencies.
Mwangi said they are seeking professionals between the ages of 25 and 40 years.
The opportunities are for all Kenyans and will not be given out based on tribe, he said.
Zafar added that unlike the mistreatment Kenyans have gone through in the Middle East and Saudi Arabia, they will not be mistreated in Thailand.
"Thailand is an open country and everybody is free to do what he likes. There is freedom and its economy is driven by tourism. It's a country where no one will mistreat any Kenyan," he said.
The partnership will see the hotel management pay for flight tickets for successful candidates.
The two added that they are out to empower the youth by offering them job opportunities and not misusing them like other politicians do.
"In most cases, foreigners do business in Africa but do not look at Africa in a positive way. For us in Thailand, we are here to do business and at the same time promote Africa. We are targeting employees from East Africa because they are educated and hard-working," Zafar said.