K24 News Anchor Eric Njoka who Works in Mortuary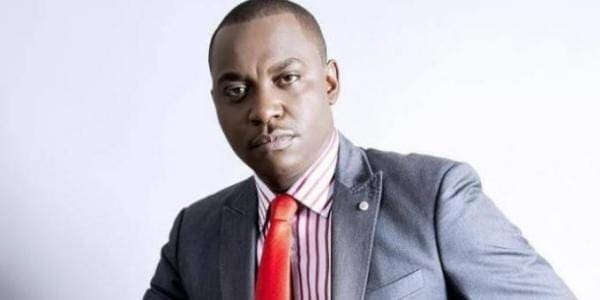 Senior television anchor at K24 Eric Njoka is not an ordinary journalist but one with a rather interesting 'side hustle'.
Besides presenting news well and conducting in-depth interviews on his show, Talk Central, Njoka also takes care of the dead at a funeral home during his free time.
The former KTN anchor disclosed that he is the owner of Mukoe Funeral Home in Githunguri, Kiambu County, established by his late father as part of their family business.
According to Njoka, his father who was a nominated Member of Parliament was always objected to his aspiration of becoming a journalist, hence, gave him a job at the morgue.
"In 2003, he offered me Sh2,000 a month to work in the morgue. I was to diligently watch how the attendants prepared the bodies, concentrating as much as I could because I would step in to assist as an extra hand," he narrates.
Njoka further describes his experience during the first days of treating the dead, saying he had to take close to an hour every morning before gathering enough courage to enter the funeral home.
"Seeing the shape in which some of the bodies were in gave me nightmares and left me distraught. But I eventually overcame it. At the end of the day, I had to be at my 'A' game and not show the bereaved that I was disgusted or scared of treating their fallen loved ones," he adds.
Speaking to a local daily, Njoka says that as the Morgue's manager, he is loving the job which he executes effortlessly.
"Yes I have another career, but I also like being a mortician because I am doing something extraordinary. Not everyone can do it," the journalist is quoted by the People Daily.
The head of anchors at K24 reveals that during off days, he embarks on the running of the mortuary and still manages to concentrate on his career.
"Whenever I'm off or during weekends, I go home to help out. Many people don't believe it," says Njoka.