See How Beautiful Mwende Was Before Husband Chopped Off her Hands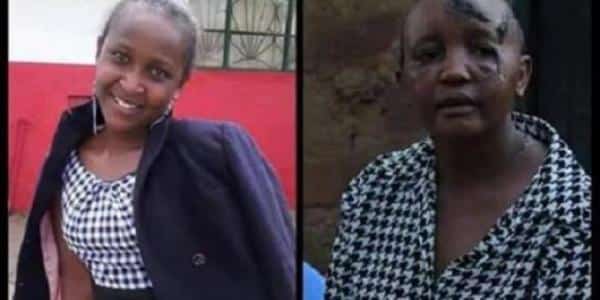 A photo of Jackline Mwende before she fell victim to one of the most atrocious cases of domestic violence has resurfaced.
In the photo believed to have been taken during her younger years, she looks beautiful, jovial and innocently anticipating to face life.
The photo paints a painful reality considering what Mwende is facing after her estranged husband, Stephen Ngila, chopped off her hands and hacked her head with a machete. Ngila committed the act accusing her of not bearing children after seven years of marriage.
Nonetheless, 27-year old Mwende has since forgiven her husband who is in police custody over the beastly act. She has, however, vowed never to love again.
"I will never love a man again, Even if I get a very nice man, I will not accept," she said noting that she would rather stay with her parents who took care of her after the brutal attack.
A number of well-wishers and organisations have visited Mwende to offer aid and financial assistance after her plight hit headlines.
She will get a pair of electronic prosthetic limbs worth Sh10 Million that could see her resume normal duties in three months
Here are the Photos:
Machakos first lady Nganga together with Mwende after she visited her.