Drama as Man seeking treatment for bullet wounds is shot dead on hospital bed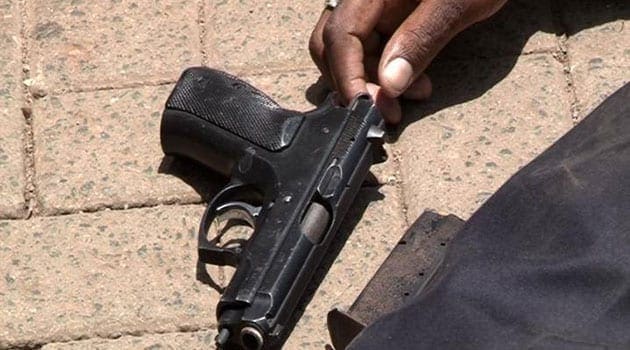 NAIROBI, Kenya Aug 25 –Drama as Man seeking treatment for bullet wounds is shot dead on hospital bed
A report made at the Ukasi Police Station in Kitui indicates that a total of 17 bullets were fired during the 3am incident inside the hospital, sending panic among patients and medical staff on duty.
The 27-year-old man had been shot and wounded by gunmen at 8pm on Wednesday and was seeking treatment when armed men raided the hospital and finished their mission.
According to police, the man was carjacked by four men who shot him in the head, leaving him in a critical condition before he was assisted by Samaritans to the hospital.
"The deceased had earlier recounted to police how he was carjacked at Majengo area in Kitui, blindfolded and taken to a thicket at Sosoma junction where he was shot in the head and left ribs," a senior police officer said of the incident that occurred off the Mwingi-Garissa highway.
The hospital management reported to police that a gunman stormed there at 3am and shot him dead before he took off.
Police have identified the deceased as Ngandi Malia Musyimi.