Why Everyone Wants to Become MCA in 2017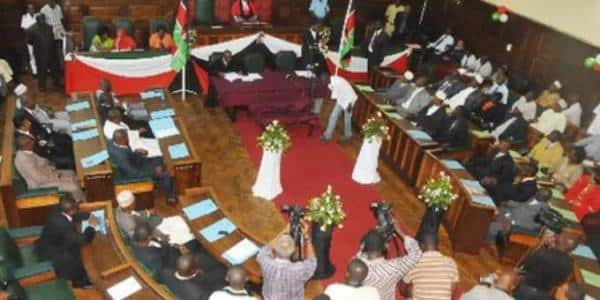 The seat of the Member of County Assembly (MCA) has continued to attract attention with many including professionals indicating their desire to vie for the position.
Under the new Constitution which created the position, the MCAs have been given additional powers and control of huge amounts of money allocated to Counties, making the seat more coveted compared to the defunct councillor's position.
On salaries alone, an MCA earns an average of Sh250,000 per month. In a deal agreed with the Controller of Budget, the ward representatives also enjoy more privileges including car grants, ward offices, mortgages and money for hiring bodyguards, drivers and secretaries.
Additionally, the MCAs are tasked with discussing and approving multi-billion budgets given to the County Governments, giving them more influence in dictating how part of the money is used.
In 2016 alone, more than Sh300 Billion was allocated to Counties with a large part of it being placed under the oversight of the 2,222 representatives in various regions.
In some regions, MCAs have pushed for the creation of Ward Development Funds with some Wards getting close to Sh10 Million for development projects.
Having the power to impeach Governors and other top county executives, vet and approve various appointments, the County bosses have on several occasions been forced to heed to MCAs demands to avoid any confrontations.
Since the 2013 General Election, the county lawmakers have been blamed for the wastage of public funds through allowances, numerous domestic and foreign trips in the name of benchmarking.
Due to the influence that the ward representatives have come to possess, reports indicate that some Wards have already attracted more that 20 aspirants including Professors.
A few months ago, nominated Senator Godliver Omondi announced that she would relinquish her position to vie for Kholera ward in Matungulu Constituency, claiming that she loved working in the grassroots rather in the more senior Senatorial position.